Virtual Costume Contest (all ages)
October 30 @ 18 h 00 min

-

19 h 00 min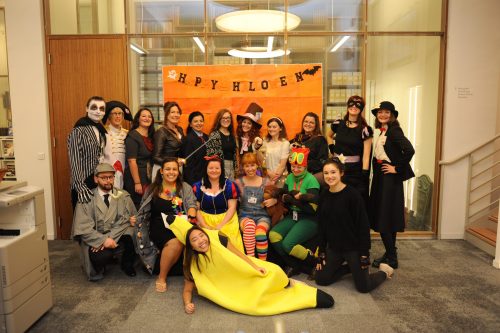 The American Library in Paris presents: the annual Halloween Extravaganza, with a virtual costume contest, Halloween trivia, and fun on Saturday 30 October.

Join us for a virtual celebration, trivia, and a costume contest! Log in from wherever you are in the world and join in the fun! The event will begin at 18h00, and will be streamed live from The American Library in Paris in front of a small on-site audience. If you would like to attend the in-person event, read through all of the information on this page.
Submit your costume photos by 15h00 on 30 October to be included in the show (information below).
You may send in your photos all month long! Submit photos to: kidsandteens@americanlibraryinparis.org (Subject: "Costume Contest Photo." Include the child's name and the title of their costume in the body of the email).
Prizes will be awarded in these categories:
Really Funny Costume
Really Pretty Costume
Really Scary Costume
Great Book-Inspired Costume
Great Superhero Costume
Great Classic Halloween Costume
Great Animal Costume
Great Costume Incorporating a Mask
Great Parent Costume
Advance registration is required for this event. Participation is free for Library members. If you are not yet a Library member, but would like to participate, please join the Library. If you want to join us for the in-person event, click on the word "institution" on this page.

Questions about the Halloween Extravaganza? Contact the Children's and Teens' Services Department: 01 53 59 12 69 or send an email to Children's and Teens' Services Manager Celeste Rhoads: celeste@americanlibraryinparis.org
We thank you for your continued support and for being a part of the Library community! If you would like to support the Library, you can donate here to help sustain this vital institution in its 100th year of service.
Related Events