Panel Discussion: Reflections on the American Dream Today- The View from France [Virtual Public Event; RSVP Required]
27 October 2020 @ 19 h 30 min

-

21 h 00 min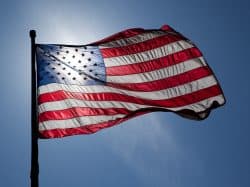 *Covid-19 Update: This fall, the Library's Evening with an Author series and related panels will continue to meet virtually, via Zoom. These events, which are free and open to the public, require advance sign up. Evenings with an Author programs begin at 19h30 (Central European Time). Please check eLibris or our programs calendar for updates and line-up.
Panel Discussion: Reflections on the American Dream Today- The View from France
The American Library in Paris, an institution committed to Franco-American cross-cultural exchange and the possibilities it offers for rich reflection, discussion, and debate, invites you to join us for a special panel discussion in which we'll hear the French perspective on the state of the American Dream leading up to the 2020 US elections.
Is the American Dream still alive? If so, to what extent, and for whom?
This panel will feature discussants Dr. Lauric Henneton and Dr. Guillaume Marche, French scholars of North America, and will be moderated by journalist Anne-Elisabeth Moutet. We'll learn how the French are interpreting signals coming from the United States that provide insight into the health of the American Dream, including how we might measure and analyze wellbeing/discontent across the country and its roots in policy and politics. We'll listen as they consider how drastically these factors have changed in recent years, especially under Presidents Obama and Trump.
An audience Q&A will follow the panel discussion. Questions may be submitted uniquely via the chat feature.
Please click here to register for this event.
Speaker bios: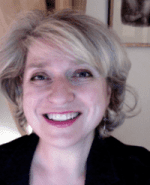 Anne-Elisabeth Moutet is a columnist for the Daily and Sunday Telegraph (London), for the French-German television channel ARTE ("28 Minutes") and for the New York Post. She is a frequent contributor to the BBC, DW News and France24 TV, and writes for CapX, UnHerd, The Conservative Magazine and http://Reaction.life. A native of Paris, Anne-Elisabeth has been the US then Italy correspondent for France-Soir (Paris), Paris correspondent for the Sunday Times (London), Paris Bureau Chief for The European Newspaper, and France Editor for Newsweek Europe. She is a co-founder and vice-president of the Institut Jean-Jacques Rousseau in Paris, and sits on the Steering Committee of the Club of Three (London). Her last book is the collective work "Illiberalism in Europe" (Centre for Policy Studies), 2019.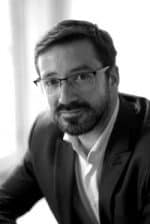 Dr. Lauric Henneton is Associate Professor at the Université de Versailles Saint-Quentin-en-Yvelines where he teaches American and British history and politics. He recently published an Atlas historique des Etats-Unis (Autrement, 2019), La Fin du rêve américain? (Odile Jacob, 2017) and Histoire religieuse des Etats-Unis (Flammarion, 2012) and (co)edited Le rêve américain à l'épreuve de Donald Trump (Vendémiaire, 2020) and Fear and the Shaping of Early American Societies (Brill, 2016, with L.H. Roper).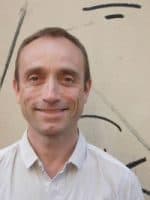 Dr. Guillaume Marche is a Professor of North American studies at the University of Paris-Est Creteil (UPEC) and a specialist of the contemporary LGBTQ movement in the US (sexual identities, subjectivity, cultural/political dimensions of collective mobilization). His recent research also addresses infrapolitical forms of mobilization – e.g. graffiti, murals, urban greening, LGBTQ theatricality, public nudity – and the use of activists' biographies and memoirs in social movement sociology. He is the author of La militance LGBT aux États-Unis. Sexualité et subjectivité (PU Lyon, 2017; transl. Sexuality, Subjectivity, and LGBTQ Militancy in the United States, Amsterdam UP, 2019) and director of the research working group IMAGER at UPEC.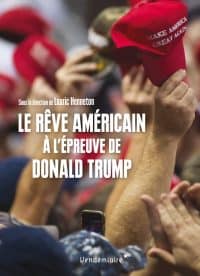 This English-language event has been organized in conjunction with the release of a new edited volume, Le rêve américain à l'épreuve de Donald Trump, ed. Lauric Henneton, out now with Éditions Vendémiaire.
"Make America Great Again": in 2016, Donald Trump cast himself as a savior, the only candidate capable of bringing back past glory to the USA, which he considered jeopardized by two Democratic terms and a weakened Republican Party.
This winning bet propelled him to the Oval Office.
The American Dream, understood as a promise of upward social mobility and economic prosperity, as well as a founding myth at the heart of his campaign and presidential program proved a perfect template that allowed a team of scholars to study all the aspects of his presidency : from economics to environmental and social policies, as well as international relations, by analyzing the role of the president in relations to the legislative and judiciary powers but also by underlining the decisive power of local authorities.
This analysis produces a complex and nuanced assessment. From building a wall at the border of Mexico to pulling back from the Paris Agreement on climate change, through commercial war with China, opioids-related scandals and emerging social movements such as Black Lives Matter : after four years in power, facing an international health crisis it did not anticipate or dealt with better than other countries, is the American Dream still alive ?
Related Events