(Online) Torrey Peters on Detransition, Baby
October 19 @ 19 h 30 min

-

20 h 30 min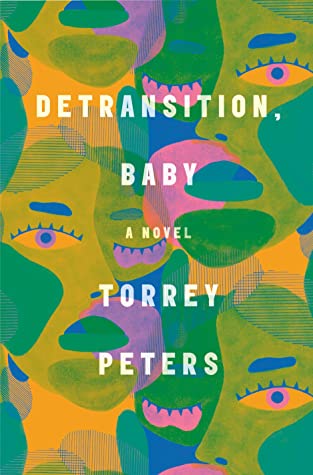 Join Evenings with an Author (online) to discuss
Detransition, Baby
with author Torrey Peters
Peters' electrifying and provocative debut, Detransition, Baby, follows three women – transgender and cisgender –whose lives collide after an unexpected pregnancy forces them to confront their deepest desires around gender, motherhood, and sex. Equipped with original, witty and visceral prose, Peters explores love, the evolving shape of the modern family, as well as the trans experience in all of its complex messiness. Described as a "deeply searching novel that resists easy answers," Detransition, Baby enters the canon of trans culture with aplomb.
Reese almost had it all: a loving relationship with Amy, an apartment in New York City, a job she didn't hate. She had scraped together what previous generations of trans women could only dream of: a life of mundane, bourgeois comforts. The only thing missing was a child. But then her girlfriend, Amy, detransitioned and became Ames, and everything fell apart. Now Reese is caught in a self-destructive pattern: avoiding her loneliness by sleeping with married men.
Ames isn't happy either. He thought detransitioning to live as a man would make life easier, but that decision cost him his relationship with Reese–and losing her meant losing his only family. Even though their romance is over, he longs to find a way back to her. When Ames's boss and lover, Katrina, reveals that she's pregnant with his baby–and that she's not sure whether she wants to keep it–Ames wonders if this is the chance he's been waiting for. Could the three of them form some kind of unconventional family–and raise the baby together?
Torrey Peters is the author of the novel Detransition, Baby, published by Random House, which was longlisted for the Women's Prize for Fiction. She is also the authors of the novellas Infect Your Friends and Loved Ones and The Masker. She has an MFA from the University of Iowa and a Masters in Comparative Literature from Dartmouth. Peters rides a pink motorcycle and splits her time between Brooklyn and an off-grid cabin in Vermont. For the past few years, Peters has been part of a trans literary movement based on trans people sharing their work among each other without barriers.

Related Events