(Online) The Weight of Inheritance with Megan Mayhew Bergman
March 29 @ 19 h 30 min

-

20 h 30 min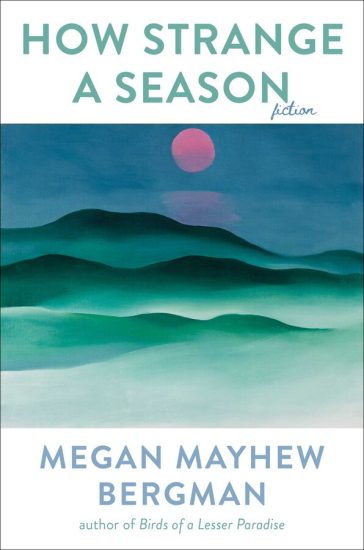 Join Evenings with an Author (online) to discuss
How Strange a Season
with author Megan Mayhew Bergman
Click here to RSVP
Author and journalist Megan Bergman's new collection of stories describes women who are losing control. From failed marriages and ailing parents, to their own aging bodies, these are women caught between a past which has escaped them and a future whose direction is unclear. 
Bergman's voice (insightful and empathetic) guides the reader through a series of landscapes: a glass house bequeathed by a beloved grandmother, a sustainability ranch invaded by hedge funders, an ancient southern estate contending with the weight of its familial past, and more. The narrative thread linking each story is that of inheritance, both material and psychological. Is inheritance a gift or a burden? What will these women suffer because of what has been left with them? How can ancestral wrongs be rectified? Can one ever be liberated from the past?
Click here to RSVP
About the speaker:
Megan Mayhew Bergman is a writer, journalist, and former Visiting Fellow at the American Library in Paris. She is the author of Birds of a Lesser Paradise (2012) and Almost Famous Women (2015). Bergman has written columns on climate change and the nature world for The Paris Review and The Guardian, winning the 2019 Phil Reed Environmental Writing Award in Journalism award for the latter. Her articles have appeared in The New York Times and The New Yorker.
Registration required. Free and open to the public.
Click here to RSVP


Related Events