Evenings with an Author: Fredrik Logevall in conversation with Charles Trueheart [Virtual Public Event; RSVP Required]
16 February 2021 @ 19 h 30 min

-

20 h 30 min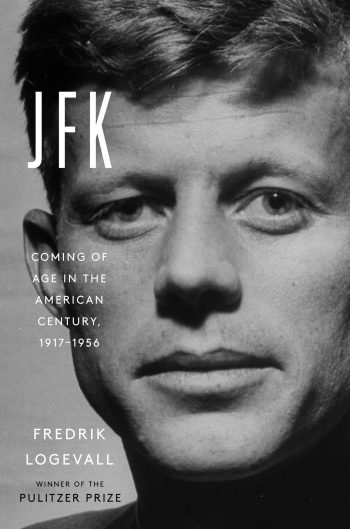 *Covid-19 Update: This winter, the Library's Evening with an Author series will continue to meet virtually, via Zoom. These events, which are free and open to the public, require advance sign up. Evenings with an Author programs begin at 19h30 (Central European Time). Please check eLibris or our programs calendar for updates and line-up.
Please join us for an evening of conversation with Dr. Fredrik Logevall about his latest book, JFK: Coming of Age in the American Century, 1917–1956, with an interview moderated by Charles Trueheart
By the time of his assassination in 1963, John F. Kennedy stood at the helm of the greatest power the world had ever seen, a booming American nation that he had steered through some of the most perilous diplomatic standoffs of the Cold War. Born in 1917 to a striving Irish American family that had become among Boston's wealthiest, Kennedy knew political ambition from an early age, and his meteoric rise to become the youngest elected president cemented his status as one of the most mythologized figures in American history. And while hagiographic portrayals of his dazzling charisma, reports of his extramarital affairs, and disagreements over his political legacy have come and gone in the decades since his untimely death, these accounts all fail to capture the full person.
Beckoned by this gap in our historical knowledge, Fredrik Logevall has spent much of the last decade searching for the "real" JFK. The result of this prodigious effort is a sweeping two-volume biography that properly contextualizes Kennedy amidst the roiling American Century. This volume spans the first thirty-nine years of JFK's life—from birth through his decision to run for president—to reveal his early relationships, his formative experiences during World War II, his ideas, his writings, his political aspirations. In examining these pre–White House years, Logevall shows us a more serious, independently minded Kennedy than we've previously known, whose distinct international sensibility would prepare him to enter national politics at a critical moment in modern U.S. history.
Along the way, Logevall tells the parallel story of America's midcentury rise. As Kennedy comes of age, we see the charged debate between isolationists and interventionists in the years before Pearl Harbor; the tumult of the Second World War, through which the United States emerged as a global colossus; the outbreak and spread of the Cold War; the domestic politics of anti-Communism and the attendant scourge of McCarthyism; the growth of television's influence on politics; and more.
JFK: Coming of Age in the American Century, 1917–1956 is a sweeping history of the United States in the middle decades of the twentieth century, as well as the clearest portrait we have of this enigmatic American icon.
---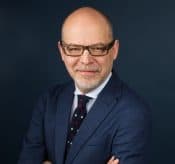 Fredrik Logevall is Laurence D. Belfer Professor of International Affairs and professor of history at Harvard University. A specialist on U.S. foreign-relations history and modern international history, he is the author or editor of nine books, most recently Embers of War, which won the Pulitzer Prize for History and the Francis Parkman Prize.
---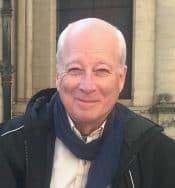 Charles Trueheart was director of the American Library in Paris from 2007 to 2017, and he continues to oversee its annual book award. Most of his earlier career was in journalism, including 15 years at the Washington Post, first covering book and magazine publishing and literary issues, then as a correspondent in Canada and France. Before joining the Post, Trueheart was associate director of the Institute of Politics at Harvard University. His work has appeared in the Atlantic Monthly and the American Scholar, where he is a contributing editor. Trueheart was educated at Exeter and Amherst. 
---
Evenings with an Author are generously sponsored by GRoW @ Annenberg
Related Events