Evenings with an Author: François-Xavier Fauvelle [Virtual Public Event; RSVP Required]
November 17 @ 19 h 30 min

-

20 h 30 min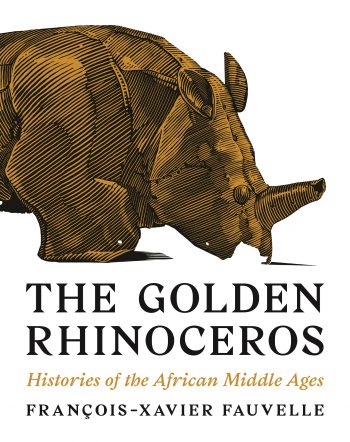 *Covid-19 Update: This fall, the Library's Evening with an Author series will continue to meet virtually, via Zoom. These events, which are free and open to the public, require advance sign up. Evenings with an Author programs begin at 19h30 (Central European Time). Please check eLibris or our programs calendar for updates and line-up.
Please join us for a book talk on The Golden Rhinoceros: Histories of the African Middle Ages
From the birth of Islam in the seventh century to the voyages of European exploration in the fifteenth, Africa was at the center of a vibrant exchange of goods and ideas. It was an African golden age in which places like Ghana, Nubia, and Zimbabwe became the crossroads of civilizations, and where African royals, thinkers, and artists played celebrated roles in the globalized world of the Middle Ages.  Francois-Xavier Fauvelle brings this unsung era marvelously to life, taking readers from the Sahara and the Nile River Valley to the Ethiopian highlands and southern Africa. Drawing on fragmented written sources as well as his many years of experience as an archaeologist, Fauvelle painstakingly reconstructs an African past that is too often denied its place in history.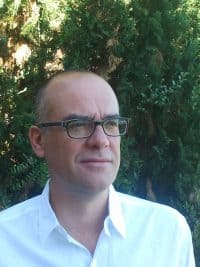 François-Xavier Fauvelle received his PhD from the University of Paris-I-Panthéon-Sorbonne, where he specialized in the history of Africa. Since 2002, he has been affiliated with the CNRS and the Institute for African Studies  in Aix-en-Provence. He spent time as a researcher in the US, Ethiopia, and South Africa. Since returning to France in 2009, he joined a research team, TRACES, at the University of Toulouse-II-Jean-Jaurès. With his colleagues François Bon and Caroline Robion-Brunner, he created "le Pôle Afrique," a research initiative bringing together archaologists specializing in Africa and doctoral students, some originating from Africa, pursuing doctoral research in the field. He has been a professor at the Collège de France since 2019.
To order the book at a special discounted rate, please visit https://press.princeton.edu/books/hardcover/9780691181264/the-golden-rhinoceros
(Use code FAU20 at checkout to receive a 30% discount on sterling and euro + p&p)
Evenings with an Author are generously sponsored by GRoW @ Annenberg
Related Events