Ethics in AI with Elena Sinel (ages 12-18) [VIRTUAL—RSVP REQUIRED]
January 29 @ 19 h 00 min

-

21 h 00 min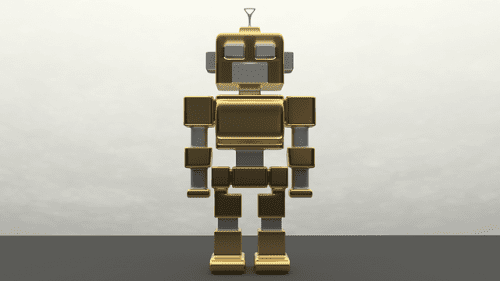 As robots become ever more present in our daily lives, questions of how to control and modify their behavior come up more often. Join us for an interactive discussion on ethics in AI with Elena Sinel, founder of Teens in AI

Teens ages 12-18 are invited for a presentation on ethics in Artificial Intelligence with Elena Sinel, followed by a Q&A. As robots become ever more present in our daily lives, questions of how to control their behavior naturally come up. Artificial intelligence carries with it a whole host of issues that force us to think about our own morality and ethics. In books and films, AI is often portrayed by malevolent robots or programs who decide to eradicate humans. These stories are fiction, but, can we guarantee that machines won't reach the same decisions? How do we protect access to AI from bad actors? Who benefits from AI? Think about these issues and more as we explore ethics in AI with Elena, the founder of Teens in AI. Teens in AI is an organization which gives young people exposure to AI and tech for good through hackathons. You can find out more about Teens in AI in this BBC video.
About Elena: Elena Sinel is a multi-award-winning social entrepreneur on a mission to inspire young people across the world into Artificial Intelligence for Impact. She launched Teens in AI at the UN AI For Good Global Summit with the mission to create pipelines for underrepresented talent, thereby improving diversity and inclusion in Artificial Intelligence. It offers young people aged 12-18 early exposure to AI for social good through a combination of expert mentoring, talks, workshops in AI/ML, human-centered design and ethics, hackathons, accelerators, company tours and networking opportunities. The vision is for AI to be developed by a diverse group of thinkers and doers advancing AI for humanity's benefit. Elena's latest appointment as a member of the Education Task Force at All Parliamentary Group in Artificial Intelligence gives her an opportunity to influence British policy in respect of AI skills in education. Prior to this, Elena worked as international specialist consultant with nine years of experience in poverty reduction strategies, rural livelihood development and poverty alleviation with a specific focus on creation of small and medium enterprise development, product design, marketing and fundraising in Central Asia, the Balkans, Ethiopia and Bangladesh.
This event is free and open to Library members ages 12-18 and will be hosted virtually via Zoom. Advance registration is required (sign-up HERE). Registered participants will be sent a link to join the event via email.

Send an email to Celeste, our Children's and Teens' Services Manager, with questions about events and collections for children and teens: celeste@americanlibraryinparis.org.
Related Events