(Hybrid) An Evening with Souleymane Bachir Diagne
June 20 @ 19 h 30 min

-

20 h 30 min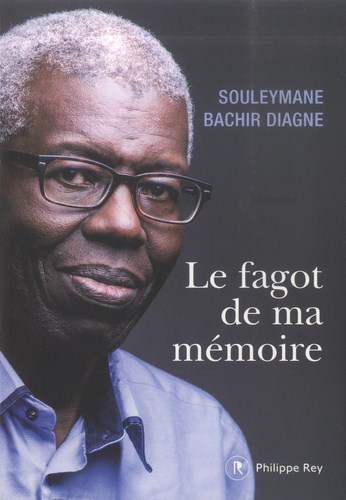 Join Evenings with an Author (in person and online*) to discuss
Le fagot de ma mémoire
with author and philosopher Souleymane Bachir Diagne 
Click here to RSVP
The American Library is thrilled to invite celebrated philosopher and author Souleymane Bachir Diagne to discuss his recent work, Le fagot de ma mémoire, as well as his extensive writings in philosophy and African literature. In Le fagot de ma mémoire, the author of The Ink of the Scholars: Reflections on Philosophy in Africa and African Art as Philosophy: Senghor, Bergson, and the Idea of Negritude traces his adolescence in Senegal, his studies in Paris at the École Normale Supérieure and the Sorbonne, and his teaching at universities in Dakar, Chicago, and New York, considering the many figures and diverse lines of thought which have influenced his remarkable path.
Diagne's areas of expertise are remarkably vast: the history of early modern philosophy, philosophy and Sufism in the Islamic world, African philosophy and literature, post-colonialism, translation studies, and twentieth century French philosophy, particularly Henri Bergson. In conversation with Programs Manager Alice McCrum, the two will consider the interactions of these varying fields through the lens of his insistent pluralism and dedication to intellectual openness. They will also speak on the situation of the present-day francophone world, looking with a critical eye at the recent elections in France, global COVID responses, and the geopolitical landscape of the twenty-first century.
Click here to RSVP
About the speaker:
Souleymane Bachir Diagne is an author, philosopher, and historian of philosophy. He served as Counselor for Education and Culture for the Republic of Senegal from 1993 to 1999, and is currently Professor of French and Chair of the Department of French and Romance Philology at Columbia University. Diagne has been awarded the 2011 Dagnan-Bouveret prize by the French Academy of Moral and Political Sciences and the 2011 Edouard Glissant Prize for his work.
Registration required. Free and open to the public.
*The discussion will be available both online and in person. While the conversation will happen in person (Diagne will appear in the Reading Room), the Library will stream the conversation on Zoom for a live viewing experience. Both in-person and online attendees will be able to pose questions.

Related Events