(Hybrid) The Future of Reality with David Chalmers
July 5 @ 19 h 30 min

-

20 h 30 min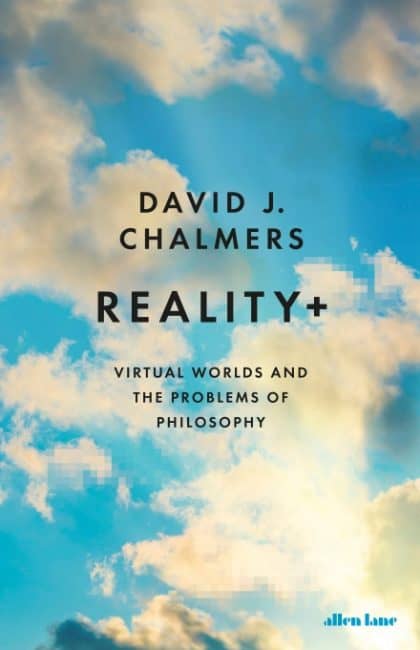 Join Evenings with an Author (in-person and online*) to discuss
Reality+
with philosopher David Chalmers 
Click here to RSVP
Is virtual reality separate from reality? Are our experiences in virtual reality real? If everything is a simulation, does that mean that nothing is real? The answer to these questions, proposes philosopher David Chalmers in his new book Reality+, lies in expanding our definition of what is real. Using the approach of "technophilosophy," which employs new technology to answer questions in philosophy and vice versa, Chalmers offers a thorough and captivating argument for the reality of virtual worlds. 
Taking up problems in the history of philosophy ranging from Plato's cave to Descartes' evil demon, Chalmers inserts virtual reality and the metaverse into a philosophical debate. His argument is that simulated worlds are not only real, but that they are capable of providing experiences which exceed those possible in the "real world." Moving with ease from the mind-body problem to The Matrix, Chalmers presents (in his work) a refreshing and surprising fusion of cultural commentary, technological insight, and philosophical meditation.
Click here to RSVP
About the speaker:
David Chalmers is a philosopher and cognitive scientist specializing in philosophy of mind and philosophy of language. He is Professor of Philosophy at New York University and co-director of NYU's Center for Mind, Brain, and Consciousness. Chalmers is the author of three books, including The Conscious Mind (1996), as well as numerous articles. He was elected a Fellow of the American Academy of Arts & Sciences in 2013.
Registration required. Free and open to the public.
*The discussion will be available both online and in person. While the conversation will happen in person (Chalmers will appear in the Reading Room), the Library will stream the conversation on Zoom for a live viewing experience. Both in-person and online attendees will be able to pose questions.
Click here to RSVP
••••••••••••••••••••••••••••••••••••••••
Important on-site information regarding COVID-19: Masks remain strongly recommended, per the French Ministry of Health.

Related Events