(Hybrid) The Naked Don't Fear the Water with Matthieu Aikins
April 6 @ 19 h 30 min

-

20 h 30 min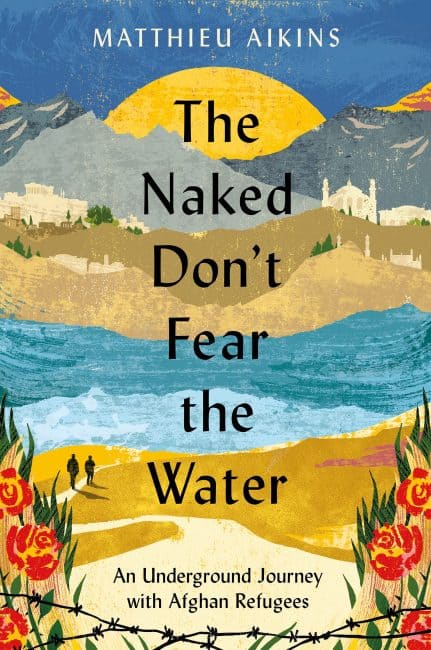 Join Evenings with an Author (in person and online*) to discuss
The Naked Don't Fear the Water
with author Matthieu Aikins
Click here to RSVP
Journalist Matthieu Aikins had been covering the war in Afghanistan for seven years when his friend and translator Omar, denied a Special Immigrant Visa for the U.S., decided to flee the country as a refugee. Aikins chooses to leave his own passport behind and go with him. What results is The Naked Don't Fear the Water, a volatile odyssey across the refugee trail. 
From a stay in Turkey, to an internment camp in Lesbos, to a "squat" in Athens, Aikins forces readers to confront the experience of migration and its dangers. The work turns on psychological realism and therefore depth. Omar is a nuanced figure who, while attempting one of the most courageous journeys one can undertake, is indecisive, sometimes loses his nerve, and spends hours in bed looking at Facebook. Alongside scenes of vivid action, the book is punctuated by waiting, contributing to the thread of uncertainty and suspense that runs through it. Written with clarity and skill, this is a story of precarity, desperation, and human connection. And Aikins, practicing empathy, demands it in return. He has presented us with a portrait of those at the heart of the refugee crisis: What must we do now in order to not look away?
Click here to RSVP
About the speaker: 
Matthieu Aikins is an author and journalist best known for his reporting on the war in Afghanistan. He is a contributing writer for the New York Times Magazine and a contributing editor at Rolling Stone. A winner of the Polk and Livingston Awards, Aikins is also a two-time finalist for the National Magazine Award in the Reporting category. He was a 2020-21 Visiting Fellow at the American Library, which was generously supported by The de Groot Foundation.
Registration required. Free and open to the public.
*The discussion will be available both online and in person. While the conversation will happen in person (Aikins will appear in the Reading Room), the Library will stream the conversation on Zoom for a live viewing experience. Both in-person and online attendees will be able to pose questions.
Click here to RSVP
••••••••••••••••••••••••••••••••••••••••
Important on-site information regarding COVID-19: Masks remain strongly recommended, per the French Ministry of Health.

Related Events