Lending for ninety-eight years
The American Library in Paris is the largest English-language lending library on the European continent. The Library's 3,000 members representing 60 countries enjoy access to 100,000 books, current and historical periodicals, audio-visual materials, plus extensive reference and research resources in paper and electronic form. Its signature programming includes children's and teen activities, evening speakers, and book groups – all in a newly-renovated space near the Eiffel Tower.
The Library was established in 1920 under the auspices of the American Library Association and the Library of Congress with a core collection of books and periodicals donated by American libraries to United States armed forces personnel serving their allies in World War I. It operates as a non-profit cultural association in France and is incorporated under the laws of Delaware.
Greetings from the Director
Welcome
 to the Library!  This is a warm, welcoming place to devour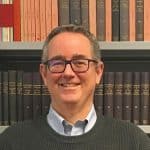 books, exchange ideas, and encourage the next generation of readers.  Come to an evening program when world-class writers talk literature or politics, or pass by some afternoon when youngsters listen in rapt attention to our storytellers.  You'll see what a wonderful place the Library is.  Join our community.  Join the Library.
                                                        Jeff Hawkins
2018 Annual Gala Dinner
An evening with Salman Rushdie
8 June | Reservations open now
The American Library in Paris is thrilled to announce Salman Rushdie will headline our 2018 Annual Gala Dinner.  Come be part of this sparkling evening of literature and gastronomie with one of the most notable, and controversial, authors in the English language.  Your support for the gala directly contributes to the future of our Library. Make reservations now at: gala@americanlibraryinparis.org.
The American Library in Paris has been lending since 1920. Help sustain this vital institution in its 97th year of service by donating today.
Upcoming Events
Events List Navigation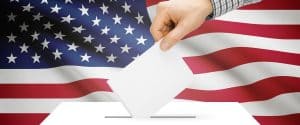 The Library is pleased to have AARO (Association of American Residents Abroad) hold a voter registration drive for our members who are U.S. citizens. This is…
+ Export Events
Subscribe to e-Libris, our bi-weekly e-newsletter
American Library in Paris Book Award 2017 Shortlist