The Library is open for browsing, checkout, and returns. Limited seating is available. All programs continue virtually.
Tue–Fri: 10h–18h | Sat: 9h30–18h | Sun: 12h–18h | Mon: Closed
Sign up for e-Libris, our e-newsletter, for the latest information.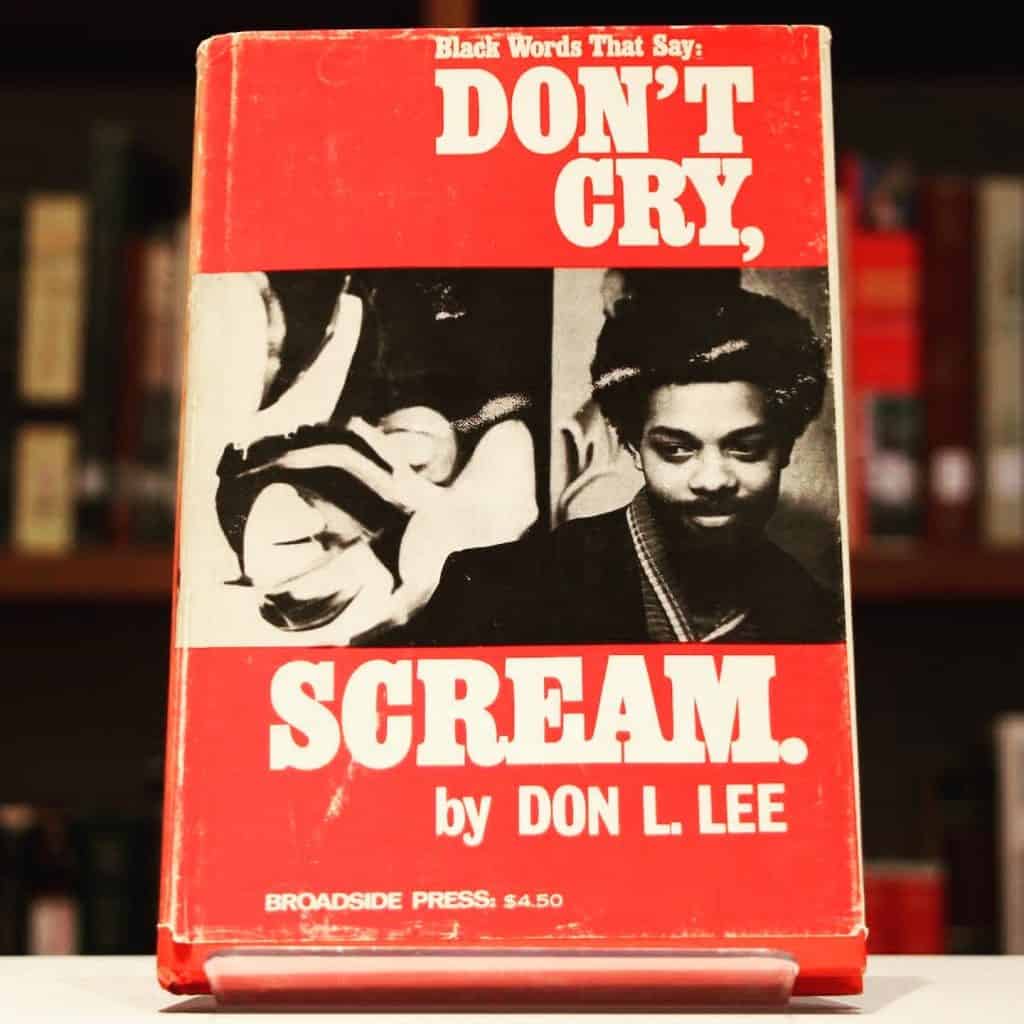 Haki R. Madhubuti, formerly Don L. Lee, is one of the most prominent figures in Black American literature of the 1960s and 1970s. Born in Little Rock, raised in Detroit, and currently living in Chicago, Madhubuti was deeply influenced by fellow poet Gwendolyn Brooks. He went on to develop his own style of candid free verse and advanced the Black Arts Movement as a poet, essayist, editor, publisher, and educator. He became a founder of Third World Press in 1967, one of the oldest, independent Black-owned presses in the United States. Correspondence between Madhubuti and American Library in Paris member and fellow poet James A. Emanuel underscores Madhubuti's passion for Black latitude in literature.
Pictured, from the Library's James A. Emanuel Special Collection: Black Words that Say: Don't Cry, Scream (1969) by Don L. Lee (Broadside Press), inscribed: "To brother James: Hope you will continue to move into a black righteous direction. My brother in blackness and love Don L. Lee."
Once among the oldest residents of the Black American expatriate "colony" in Paris and a member of the Library, James Emanuel developed relationships with some of the most notable names in literature. The American Library in Paris was graciously gifted the James A. Emanuel Special Collection, an assemblage of rich artefacts and correspondence and a testimony to the uplift and self-determination shared between Black authors. This year, for Black History Month, the American Library in Paris celebrates Emanuel's legacy and the community he cultivated throughout his life.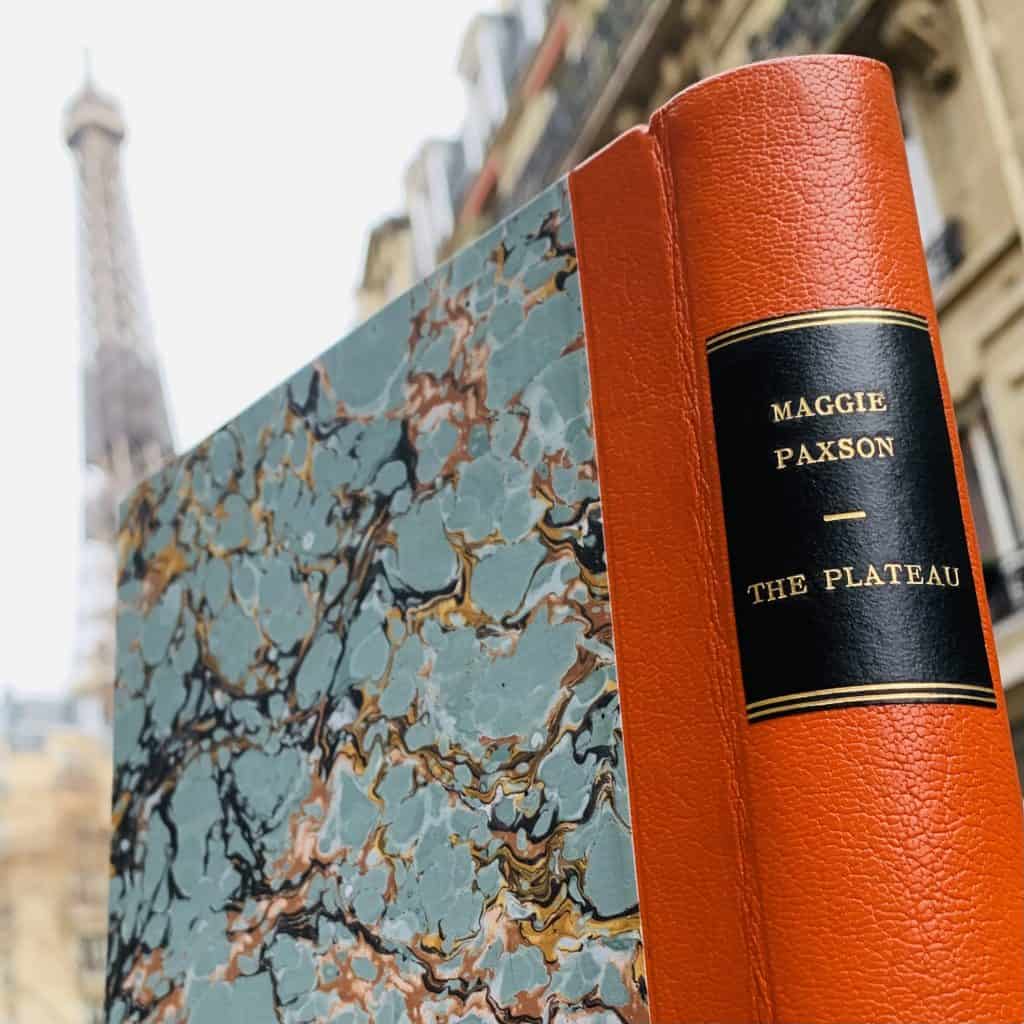 It is with great pleasure that we announce the winner of the 2020 American Library in Paris Book Award. Congratulations to Maggie Paxson for The Plateau. Paxson's book is described by the Book Award jury as "a work of moral imagination, literary skill, depth, breadth, and passion [that] explores a small pocket of rural Southwest France, the Plateau Vivarais-Lignon, whose community took in Jewish refugees from the 1930s through the Holocaust and which today houses one of France's few centers for asylum seekers." To watch the Book Award ceremony and hear Paxson's moving and timely acceptance speech, check out the Library's YouTube channel.
The Book Award ceremony is the Library's most significant donor appreciation event of the year. If you haven't donated this year and you would like to join the hundreds of supporters who have made a contribution in 2020, please use the donate button on this page.
The Book Award is supported by generous funding from the Florence Gould Foundation.
Evenings with an Author, sponsored by GRoW @ Annenberg
The Library is proud to announce that GRoW @ Annenberg is the official sponsor of our Evenings with an Author series.
Announced during our Century Gala, this generous sponsorship will allow the Library to continue providing readings, lectures, panels, and other literary events free to the public for the next five years. For information on upcoming Evenings, please scroll down the homepage or visit the website calendar.
To be notified of the latest programming, please subscribe to our newsletter, e-Libris.
The American Library in Paris has been lending since 1920. Help sustain this vital institution in its 100th year of service by donating today.
Upcoming Events

List of Events
The American Library in Paris and Message Paris are organizing a Read-A-Thon to encourage vacation reading, and raise funds for the American Library in Paris! This…
+ Export Events
Subscribe to e-Libris, our e-newsletter