Evenings with an Author: Harriet Welty Rochefort in conversation with Alan Riding [Virtual Public Event; RSVP Required]
13 October 2020 @ 19 h 30 min

-

20 h 30 min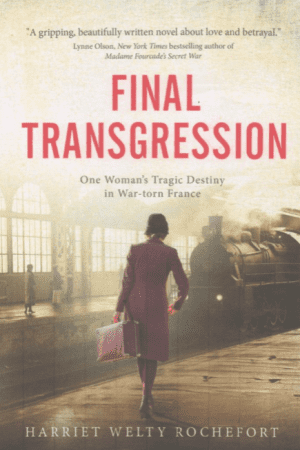 *Covid-19 Update: This fall, the Library's Evening with an Author series will continue to meet virtually, via Zoom. These events, which are free and open to the public, require advance sign up (follow this link!). Evenings with an Author programs begin at 19h30 (Central European Time). Please check eLibris or our programs calendar for updates and line-up.
Please join us for a conversation between Harriet Welty Rochefort and Alan Riding about Harriet's new book, Final Transgression.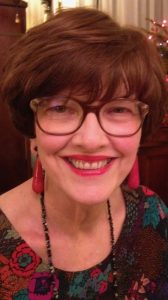 Two sisters, two different destinies. In Final Transgression, 85-year-old Caroline Aubry tells the tale of the tragic wartime destiny of her beloved younger sister, Séverine. From their humble beginnings in a hamlet in the southwest of France to a château where Séverine becomes the protegée of the beautiful countess who employs their parents, their trajectories differ. After they move to Paris, the pragmatic Caroline becomes a successful designer and the high-spirited Severine marries a rich jeweler. When WW2 breaks out and her collaborationist husband betrays her, the headstrong Séverine flees to the chateau and the countess –– in spite of warnings about the risk of traveling to an area that is a fierce battleground for rival groups of résistants, Nazis and collaborators. Severine is beautiful, intelligent but obstinate – and it is that obstinacy that will ultimately seal her fate. The end of the war in France was a time for settling scores. Séverine, an ordinary woman living in extraordinary times, unwittingly hands the hangman's noose to her enemies in one egregious act—her final transgression.
Harriet Welty Rochefort grew up in Iowa, traveled to France after graduating from college, and never left. She is the author of three nonfiction books about the French: French Toast, French Fried and Joie de Vivre, all published by St. Martin's Press. Final Transgression is her first work of fiction. Learn more at www.harrietweltyrochefort.com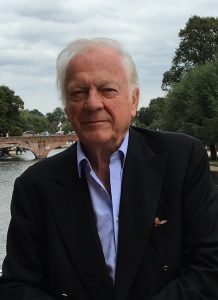 Alan Riding is the former Paris bureau chief and European cultural correspondent for The New York Times. Still living in Paris and now devoted to writing plays, he is author of several books, most recently And The Show Went On: Cultural Life in Nazi-Occupied Paris.

Related Events