Worldbuilding 101 (Ages 12-18) (By RSVP)
14 December 2018 @ 19 h 00 min

-

21 h 00 min
Work on your craft in a fun, creative atmosphere with other young writers, and novelist Amy Plum!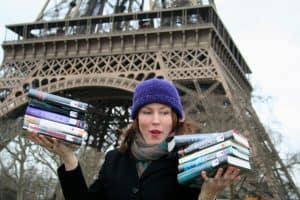 When you write a book, you create a world: whether it resembles today's world or something completely fantastical. And no world is believable unless it has a framework that holds it together. In this workshop, we will study examples of fictional worlds and their rules, the characters that populate them, their settings, and what makes them believable.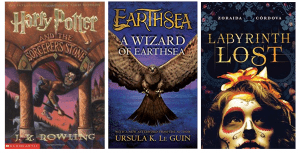 About Amy: Amy Plum is the author of Die for Me, an international bestselling Young Adult series set in Paris. Her books have been translated into thirteen languages. Her second series is a duology After the End and Until the Beginning, which she describes as "a faux-post-apocalyptic, road trip, adventure, romance, thriller with a bit of magic." Her third series is the Dreamfall duology: Dreamfall and Neverwake. Amy grew up in Birmingham, Alabama before venturing further afield to Chicago, Paris, London and New York. An art historian by training, she can be found on most days either daydreaming or writing (or both) in a Parisian café. To find out more about Amy, visit her website.
Advance registration is required for Teen Nights (sign-up HERE), and each teen attending must bring a signed permission slip (available HERE). Send an email to Celeste, our children's and teens' services manager, with questions. Participation in teen events is free for Library members and 10€ for non-members.
Related Events