Writing Workshop with Library Fellow Rhae Lynn Barnes-Using Historic & Personal Photos to Jumpstart Your Writing
July 11 @ 19 h 00 min

-

21 h 00 min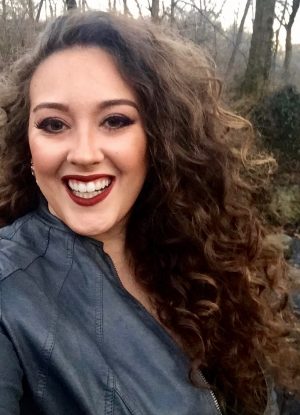 Magic Lanterns to Selfies: Using Historic & Personal Photos to Jumpstart Your Writing (A Writer's Workshop—Open to All Ages/ Writing Genres)
Rod Stewart wailed, "Every picture tells a story, don't it?" Writer and historian Rhae Lynn Barnes will hold a writer's workshop on 11 July exploring how visual literacy, observational skills, and photography can transform your writing. Photographs capture intimate moments in time: Jackie Kennedy's infamous bloodstained suit, the texture of the lime green couch and wallpaper your grandma had in the 1970s, or the delicious pizza you ate last night at the canal and posted to Instagram. Analyzing photographs (and the particulars they preserve) can enhance the specificity of your poetry, world building in a SciFi script, and conjure long forgotten details for your memoir. This workshop will provide writers with digital tools to quickly locate historic photos in public domain, analyze photographs (ranging from historic daguerreotypes to personal polaroid) to jumpstart the writing process, and editorial techniques to integrate images into storytelling. Participants are asked to bring in 2-3 photographs along with their writing tools. Participants will have time to free write and share with participants.
Rhae Lynn Barnes is Assistant Professor of American Cultural History at Princeton University specializing in the globalization of American popular culture and racism. While at the American Library in Paris, Barnes will complete her first book, Darkology: When the American Dream Wore Blackface which maps the political, economic, and global cultural geography of amateur blackface minstrelsy and conduct research for a new edition of the Image of the Black in Western Art series. She is Executive Advisor with Henry Louis Gates Jr. to the four-part PBS documentary series "Reconstruction: America After the Civil War" (now streaming online). Barnes earned her Ph.D. from Harvard University and B.A. from the University of California, Berkeley.
This event runs from 19h00-21h00 on Thursday 11 July.
Advance registration and payment required to participate. Price: 15 euros for members; 25 euros for non-members. Please reserve by filling out this form: https://docs.google.com/forms/d/e/1FAIpQLSfrw4p_WpeLzxCKRrqVs0yYfb9FMFDHg02IT8q0_V82U2oU5w/viewform?usp=sf_link
Rhae Lynn will also be speaking at the Library on Wednesday 3 July. For more information, please see https://americanlibraryinparis.org/event/an-evening-with-summer-fellow-rhae-lynn-barnes/
Related Events