Workshop with Leslie-Ann Murray– Finish that story: A generative writing workshop for getting unstuck
4 July 2019 @ 19 h 00 min

-

21 h 00 min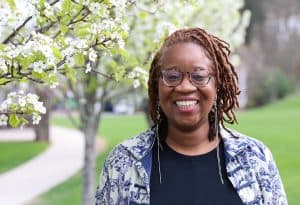 About the workshop:
Do you have a lot of unfinished short stories? Do you struggle to write the next scene in your story? Do you struggle to find the right voice, the right tone, the perfect setting in your story? This workshop will provide practical tools for emerging writers to establish their writing practice, so they can stop struggling with incomplete drafts, and start writing. In this generative writing workshop, participants will be given various writing prompts and ten minutes to free write towards that prompt. The writing prompts are not your ordinary writing prompts. They are structured like a story arc, and this method helps emerging writers get "unstuck".
Workshop Takeaways:
Writers will learn how to generate ideas for their creative writing through free writing.
Emerging writers will learn how to harness their ideas into an actual story.
Writers will learn the basics of the drafting process, and what makes a story, an actual story.
Bio:
Leslie Ann Murray has an MFA from Rutgers University. She has taught creative writing in Beijing, Paris, Bangladesh, and New York City. In 2009, she created, "Writing on Walls" a monthly literary reading series that featured emerging and established writers. The reading series ran for one year in Brooklyn, New York. In Beijing, she hosted a generative writing workshop and moderated several literary panels in the city. She has started Brown Girl Book Lover, a monthly video book review session. Brown Girl Book Lover, review books that should be at the forefront of our imagination and books that are shifting the literary canon. You can read her latest story, Plastic City published by Obsidian Literary Journal. Leslie-Ann is currently working on her first novel.
Advance registration and payment required to participate. Price: 15 euros for members; 25 euros for non-members. Please reserve by filling out this form: https://docs.google.com/forms/d/e/1FAIpQLSdNcQ_Obcifk7VHKA5WRFKKiE5UZw0cOY3byYedd2yCrxw3Sg/viewform?usp=sf_link
Related Events