Webster's Unabridged of 1864: The Invention of the Modern Dictionary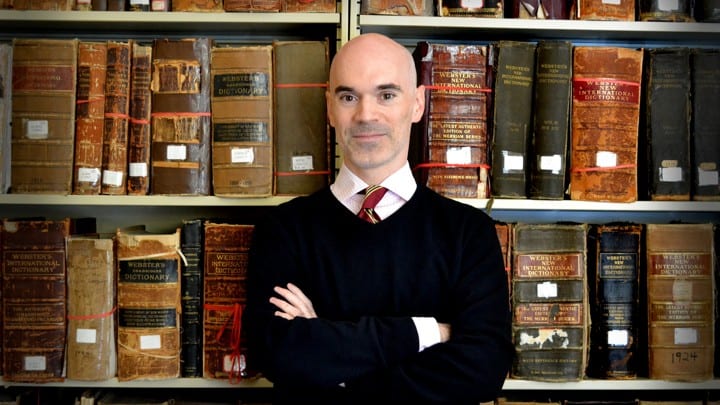 Noah Webster's work was showing its age and its shortcomings by the mid-nineteenth century, when competition from the excellent dictionary of Joseph Worcester drove the publishers to a moment of truth—and of disruption. The decisions they subsequently made set the course for the company's editorial and business policies to this day. This change from the idiosyncratic work of an individual to the organized effort of a team was an important and influential moment in the development of modern lexicography, and it is best understood alongside the business strategies that were its motivation. Webster's work, the details of the "War of the Dictionaries," and the teamwork resulting in the landmark edition of 1864 will all be discussed.
About the speaker

Peter Sokolowski has been writing definitions for nearly 25 years at Merriam-Webster, America's oldest and largest dictionary publisher. He also contributes blog articles, podcasts, and videos for the company's online dictionary, and his writing has appeared in Slate and The New York Times. He is a frequent guest on national radio and television, and was named among TIME's 140 Best Twitter Feeds of 2013. He leads workshops on dictionaries and the English language, and serves as pronouncer for spelling bees worldwide. Peter attended the University of Paris and earned his M.A. in French Literature at the University of Massachusetts. He is also a freelance musician and a music host at New England Public Radio.
Related Events