Trick-or-treating (all ages)
October 30 @ 10 h 00 min

-

18 h 00 min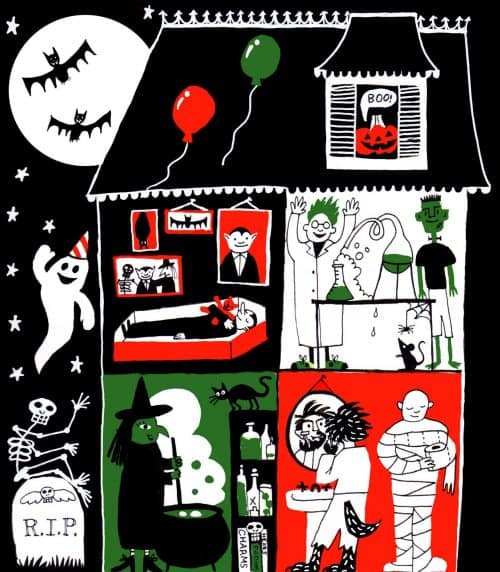 The American Library in Paris presents: the annual Halloween Extravaganza, with trick-or-treating in the 7th arrondissment on Saturday 30 October.

The event begins at The American Library in Paris! Trick-or-treating spots have been set up in the 7th arrondissment by the team at The American Library in Paris, and you are welcome to take your child out to the neighborhood spots we've set up anytime between 10h00–18h00 on Saturday 30 October. A printed maps will detail the local businesses taking part and their opening times. Masks are required for all participants age 8 and over, and highly encouraged for all participants. Please note not all businesses will be open all day, and maps must be picked up by 17h00.
Trick-or-Treating is free for Library members. Trick-or-Treating map costs 5 euros per non-member participant, and must be paid for on 30 October by cash or check. Numbers are limited and social distancing should be respected. All those aged 12 and over who are participating in this event must show a valid "pass sanitaire."
Teens and adults are also encouraged to attend our Zombie Fashion Show on Friday 29 October.
Advance registration is required for this event. Participation is free for Library members. If you are not yet a Library member, but would like to participate, please join the Library.
Questions about the Halloween Extravaganza? Contact the Children's and Teens' Services Department: 01 53 59 12 69 or send an email to Children's and Teens' Services Manager Celeste Rhoads: celeste@americanlibraryinparis.org
We thank you for your continued support and for being a part of the Library community! If you would like to support the Library, you can donate here to help sustain this vital institution in its 100th year of service.
Related Events