Toddler Yoga (ages 1-4) (By RSVP)
17 January 2019 @ 11 h 30 min

-

12 h 00 min
Ages 1-4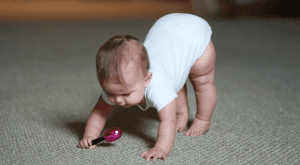 Join volunteer Munira for a workshop using "Kidding Around Yoga" techniques: a style of yoga developed by Haris Lender in the the US, which encompasses the five branches of yoga in a clear, engaging method. We'll sing, dance, hop, skip, march, jump, shake and limbo – all while practicing yoga!
About Munira: Munira Orsmond is the founder of Neurobics kids, which is a fun movement and sensory experience for young children in the heart of Paris. Each session includes specialized equipment, yoga, music, sensory & free-play. You can find out more at: neurobicskids.com
Advance registration is required for this event. Click HERE to register. Each child attending must have their own Library card, or be covered by a family membership otherwise the non-member fee applies. Caregivers are expected to familiarize themselves with these guidelines so that we can provide a pleasant library environment for all patrons.
Related Events