The EU and You (ages 6-12) [VIRTUAL–RSVP REQUIRED]
21 November 2020 @ 11 h 00 min

-

12 h 00 min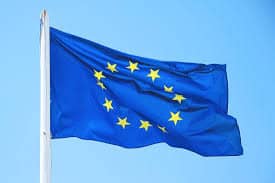 For ages 6-12
Children and their grown-ups are invited to join us for an interactive event all about the EU! Join Children's Librarian Kirsty and Library volunteers for an afternoon dedicated to Europe! We'll learn about the European Union, what it is and what it does, and then play some interactive games about the 27 European Union countries. This event requires advance registration. Caregivers are requested to join in with their children and participate in the program.
This event requires advance registration. Click HERE to register.
We thank you for your continued support and for being a part of the Library community! If you would like to support the Library, you can donate here to help sustain this vital institution in its 100th year of service.
Related Events