The 6th Annual Literary Reaping (ages 12-18) (FULL)
25 May 2018 @ 19 h 00 min

-

21 h 30 min
ages 12-18
Show off your fabulous memory of all things related to teen literature by competing in an evening of challenges to the death (or until we select a winner) featuring trivia, hands-on challenges and prizes.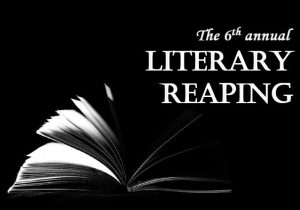 For this event, you'll be placed in teams to answer trivia questions based on teen literature. You will also be given several tasks to complete inspired by classic and contemporary teen reads. In the past, participants were asked to shoot an arrow as straight as Katniss, prove a knowledge of the gods that rivals Percy and Magnus, and decide on the perfect spell faster than Hermione.
Wands, arrows and other reaping accessories will be provided.
May the odds be ever in your favor…
Advance registration is required for Teen Nights (sign-up HERE), and each teen attending must bring a signed permission slip (available HERE). Send an email to Celeste, our children's and teens' services manager, with questions. Participation in teen events is free for Library members and 10€ for non-members.
Related Events