Teens Explore Literature: "The Garden Party" by Mansfield (ages 12-18) (FULL)
October 5 @ 14 h 00 min

-

15 h 30 min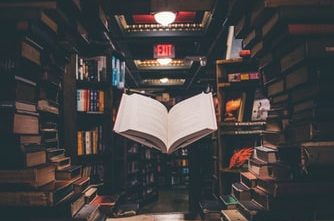 ages 12-18
Hosted by volunteer Laura Hershey, this monthly workshop is designed to teach teens the fundamentals of writing and literary analysis in a fun, interactive setting.
In this fun and dynamic exploration of literature for teens taught by volunteer Laura Hershey, you will read, analyze and interpret a diverse selection of notable works of literature, including short stories, poetry, dramatic works, speeches, and music lyrics, among others. Each meeting will include an exploration of the author in focus, a reading and analysis of the work, as well as identifying the literary period, literary devices and literary features which make the work or works special.  Meetings will include group discussions, videos, quizzes, and multimedia.
You're welcome to attend one session, or as many meetings as you like, but we encourage you to attend monthly so as to be able to better contribute to discussion. Attendance will be noted so that teens who complete a majority of the 10 2019-2020 meetings, and who wish to include the year-long club on CVs and college applications will receive a certificate of participation.
In October, the group will focus on the short story "The Garden Party" by Katherine Mansfield. Mansfield was a prominent New Zealand modernist short-story writer and poet who was born and brought up in colonial New Zealand. She moved to England at age 19 and became friends with writers such as D. H. Lawrence and Virginia Woolf. Mansfield's stories, focused on psychological conflicts, have indirect narration and a subtlety of observation that reveal the influence of Anton Chekhov. She, in turn, had much influence on the development of the short story as a form of literature. In "The Garden Party", we will explore a family's ill-advised decision to go ahead with a party despite a recent tragedy.
About Laura: Laura is a Canadian specializing in policy writing and marketing & communications. She has worked for the federal governments of Canada and Bermuda as well as the Organization for Economic Cooperation and Development (OECD) in Paris. She is the mother of two bilingual children attending high school in the French public school system and she is passionate about ensuring that children develop literary skills to enhance their love of reading and writing.
Advance registration is required for this event (sign-up HERE). Participation in teen events is free for Library members and 10€ for non-members, and each teen attending must have a valid Library card or purchase a day pass. Send an email to Celeste, our Children's and Teens' Services Manager, with questions about this event or any of our teen programs: celeste@americanlibraryinparis.org.

Related Events