Pitch Perfect with Georgia Gray and Rock U (ages 12-18) (By RSVP)
1 February 2019 @ 19 h 00 min

-

22 h 00 min
For ages 12-18.
Join us for an evening of music at the Library. We'll watch the movie Pitch Perfect, starring Anna Kendrick, and then perform the one of the songs featured in the movie with the help of singing teacher Georgia Gray of Georgia Gray Voice Studio and music teacher Matt Black of Rock U. We'll learn how to sing "Cups", but with added harmonies and rhythms. Georgia will teach the vocal parts while Matt works on percussion with those who would prefer not to sing (or guitar for kids who want to bring their own).
Come in early and try your hand at some movie and music trivia, then we'll watch the film (and there will be plenty of snacks).
Beginner and advanced musicians alike are all welcome to join, as well as aspiring songwriters, singers and fans of music and good movies. Snacks and drinks will be provided by the Library.
About Georgia Gray and Matt Black: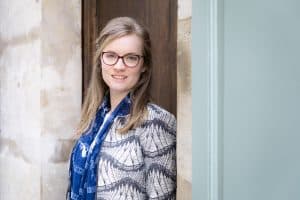 Georgia Gray is a singing teacher based in Paris. She teaches a variety of styles of singing, from musical theater to rock, with everything in between. Hailing from New Zealand, and trained in NZ and France in the classical school, she believes that anyone who loves to sing should be encouraged and given the tools to be able to do what they love with skill and confidence. Georgia can be found teaching privately at studios in the 14th and 9th, teaching Musical Theatre classes for kids in the 7th, and regularly teaching workshops for teens and adults at Rock U Paris. Learn more about Georgia and the Georgia Gray voice studio here.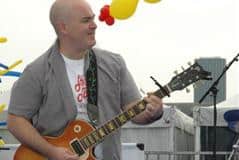 Matt Black is a science and music teacher and performing children's musician, but his hobby after hours is to be a guitarist and vocalist with The Doodads, The Change, and other local bands. In 2013 he started Rock U., a performance-based rock band program, to share his love of music and performing with kids and teens. Learn more about Matt Black and Rock U. here.
Find out more about the Rock U. after school program here: www.rock-u.fr or here: www.facebook.com/rockuinparis
Advance registration is required for Teen Nights (sign-up HERE), and each teen attending must bring a signed permission slip (available HERE). Send an email to Celeste, our children's and teens' services manager, with questions. Participation in teen events is free for Library members and 10€ for non-members.
Related Events