Panel Discussion on the Gilets Jaunes, Inequality, and the Future of Politics in France
22 January 2019 @ 19 h 30 min

-

21 h 00 min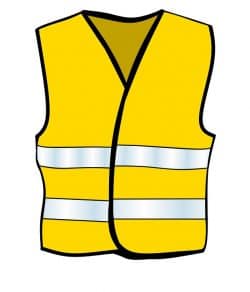 Please join us for a flash panel discussion on the protests and movement of the Gilets Jaunes, inequality in France, and the future of French politics.
Panelists will include Sophie Pedder (The Economist), Adam Nossiter (The New York Times), and Marc-Olivier Bherer (Le Monde). The discussion will be moderated by Karina Piser (Institute of Current World Affairs) and will be followed by an audience Q&A.
Sophie Pedder has been The Economist's Paris Bureau Chief since 2003 and is author of "Revolution Française: Emmanuel Macron and the Quest to Reinvent a Nation" (Bloomsbury, 2018), which includes an exclusive interview with the French president.
Adam Nossiter has been a Paris correspondent for The New York Times since July 2015. Previously, Nossiter served as the West Africa bureau chief for The Times, starting in 2009. He served as a Times national correspondent in New Orleans from 2006 to 2009.
Marc-Olivier Bherer is a journalist with Le Monde's op-ed section. He is active in covering intellectual life and debate in France and abroad. He commissions articles from academics, politicians, and other public figures. Marc-Olivier also writes features and book reviews for Le Monde des Livres and Le Monde's weekly Idea supplement.
Karina Piser is an American journalist based in Paris with a fellowship from the Institute of Current World Affairs, focusing on religion and identity. Her reporting has appeared in The Atlantic, The Nation, and The New Republic, among other publications.
Related Events