(Hybrid) Prized Literature with Alice McCrum
November 3 @ 19 h 30 min

-

20 h 30 min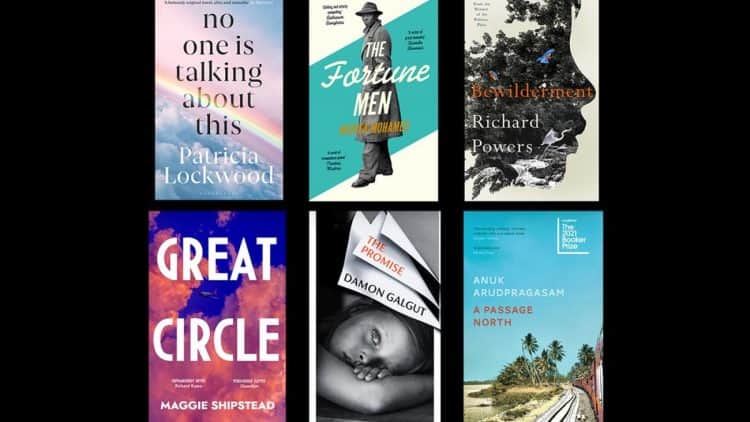 Join Evenings with an Author (in person*) to discuss
Prized Literature
with Programs Manager Alice McCrum
Click here to RSVP for the in-person event
Click here to RSVP for the online event
In Act 2, Scene 2 of William Shakespeare's Troilus and Cressida, Troilus asks Hector, his bellicose interlocutor, "What is aught, but as 'tis valued?" In other words: What is something without the value to which we assign it? On November 3rd, two major prizes for contemporary fiction will be announced: the Prix Goncourt in France and the Booker Prize in the UK. Join Programs Manager Alice McCrum for an in-person discussion at the Library about contemporary French-language and English-language literature, as well as the prizes that celebrate it. 
Looking to authors on this year's shortlist, including Richard Powers (Bewilderment), Patricia Lockwood (No One Is Talking About This), Anuk Arudpragasam (A Passage North), Christine Angot (Le Voyage dans l'Est), and Sorj Chalandon (Enfant de salaud), among others, McCrum will present a brief overview of the contemporary scene of French-language and English-language literature. She will also discuss the long history of both prizes, as well as past winners. The evening will culminate in the announcement of Booker Prize 2021 in real time.
Click here to RSVP for the in-person event
Click here to RSVP for the online event
About the speaker:
After graduating from Columbia University in 2020 with a B.A. in English and history, Alice McCrum moved to Paris to teach English and English literature at the Sorbonne. Currently pursuing a Master's degree in Public Affairs at Sciences Po's, McCrum became Programs Manager at the American Library in Paris in March of this year. 
IMPORTANT: ON-SITE INFORMATION REGARDING COVID-19
A pass sanitaire is required for all visitors ages 12+.
Visitors ages 6+, staff, and volunteers are required to wear masks on the premises.
*The discussion will be available to watch both online and in person at the Library. While McCrum will appear in person in the Reading Room, the event will be streamed on Zoom for a live viewing experience. Both in-person and online attendees will be able to pose questions.

Related Events