M.T. Anderson on writing graphic novels, dystopias, and nonfiction (ages 9–adult) [Virtual Public Event; RSVP Required]
April 23 @ 19 h 30 min

-

20 h 30 min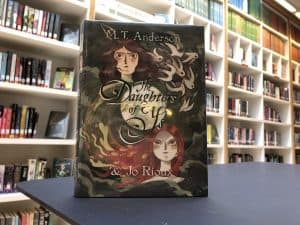 Recommended for ages 9+

Join us for a virtual event with author M.T. Anderson as he discusses his work, and his writing process. Anderson will be interviewed by members of the Library's teen community who will focus on three of this latest works:

The Daughters of Ys

(a graphic novel set in Brittany),

Landscape with Invisible Hand

(a series of short dystopian stories being made into a film by MGM next year), and

Symphony

for the City of the Dead: Dmitri Shostakovich and the Siege of Leningrad

(a nonfiction work about the composer's role in rallying the city during the siege).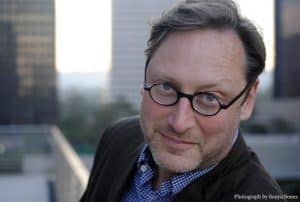 About M.T. Anderson: M.T. Anderson is an accomplished writer who was educated in English literature at Harvard University and Cambridge University, and went on to receive his MFA in Creative Writing from Syracuse University. Anderson's works for children and teens include: Thirsty, a vampire novel, Burger Wuss, a fast food revenge book, The Astonishing Life of Octavian Nothing, Traitor to the Nation series, the first of which won the National Book Award; and Feed, which was a finalist for the National Book Award, a Boston Globe–Horn Honor Book, and the winner of the Los Angeles Times Book Award for Young Adults. M.T. Anderson was the 2019 Margaret Edwards Award recipient for significant and lasting contribution to young adult literature. The 2019 award chair said that Anderson's work " does not flinch from difficult subjects but instead presents them with a combination of  elegant text and stark reality that illustrates a respect for the maturity of teen readers," and Edwards Committee Member Michael Cart said "M.T. Anderson is a true nonpareil, demonstrating an extraordinary facility for writing in a variety of forms and genres, standing virtually alone in his creative venturesomeness and bold innovation."
This event is free and open to the public. Advance registration is required. CLICK HERE TO REGISTER.

We thank you for your continued support and for being a part of the Library community! If you would like to support the Library, you can donate here to help sustain this vital institution in its 100th year of service.
Related Events