(Online) Entre Nous: The Anthropocene with Elizabeth Kolbert
January 23 @ 19 h 30 min

-

20 h 30 min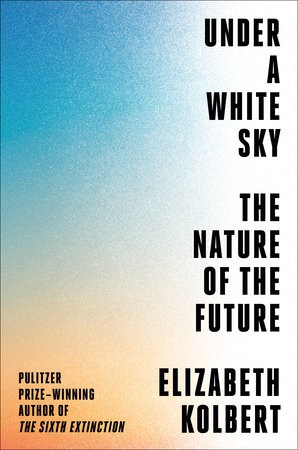 Permanent dark skies in California. Images of a bleached, skeletal Great Barrier Reef in Australia. Amplified calls for alarm from virtually every environmental organization, with noncommittal government response. It is no longer possible to deny that the climate crisis is one of the defining questions of our age. Peering into these scenes of devastation with which we are all too familiar, Elizabeth Kolbert's Under a White Sky is a dry and disturbing account of human activities which have led to unforeseen chains of disaster. 
Click here to RSVP
As part of the Entre Nous series in collaboration with Columbia Global Centers | Paris and the Institute for Ideas and Imagination, Kolbert will be discussing* Under a White Sky, with American Library Programs Manager Alice McCrum. Simultaneously a tour through global sites of environmental catastrophe and a study of the conditions which produced them, Kolbert is vivid and alarming in her description of the technological  feats which have irreparably damaged the environment, as well as the technological solutions at our disposal for combatting the climate crisis. Praised for the depth of its research and the clarity of its voice, the book ultimately details the irony of the Anthropocene: that human progress brought us to this point, and that our only possible hope may be to cause more damage than ever before. 
Click here to RSVP
About the speaker:
Elizabeth Kolbert is the Pulitzer Prize-winning author of The Sixth Extinction: An Unnatural History. Kolbert has worked as a journalist for 40 years, writing extensively on environmentalism and climate change, and currently writes for The New Yorker. She was awarded the Blake-Dodd Prize from the American Academy of Arts and Letters in 2017 and served on the Bulletin of Atomic Scientists' Science and Security Board from 2017-2020.
Click here to RSVP




Related Events