From Conflict to Collaboration: A Parenting Framework That Brings Out The Best in You and Your Child/Teen (By RSVP)
7 September 2019 @ 11 h 00 min

-

12 h 30 min
From Conflict to Collaboration: A Parenting Framework That Brings Out The Best in You and Your Child/Teen
Recommended for parents of children and teens ages 3-18

Do you ever feel frustrated with your child/teen? Find yourself shouting and imposing consequences in reaction to challenging behavior but it doesn't often work? Imagine having a simple framework that guides you in every parenting challenge and brings out the best in both you and your child. Join parenting coach Karen Kraut for an overview of the Collaborative Problem Solving approach, which gives parents concrete tools to relate better to their kids, reduce their challenging behavior, and build their skills in self-regulation, communication and problem-solving.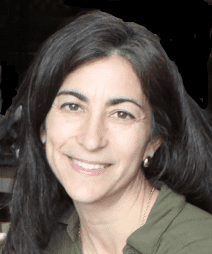 About the presenter:
Karen Kraut, MPH, is a parenting coach and Certified Trainer in the Collaborative Problem Solving approach based in Massachusetts General Hospital's Think:Kids program. Through coaching, workshops, and presentations, Karen has helped over 700 parents become more effective and confident in their parenting and raise empathic, skillful children. For more information, see:
www.BeTheParentBoston.com
Limited space is available for this event and RSVP is required. To reserve a spot, fill out the form HERE. Questions about this event, or any of our programs for childrens & teens, can be sent to our children's & teens' services manager, Celeste Rhoads: celeste@americanlibraryinparis.org.

Caregivers who attend the presentation will be eligible to register for the follow up 3-session CPS workshop to learn the approach in its entirety. Dates of the workshop are 6:30-8:30pm on Sept. 12, Sept 19, and Oct. 3 at the American Library in Paris.
Related Events