Flash Panel on Immigration and European Borders
March 20 @ 19 h 30 min

-

21 h 00 min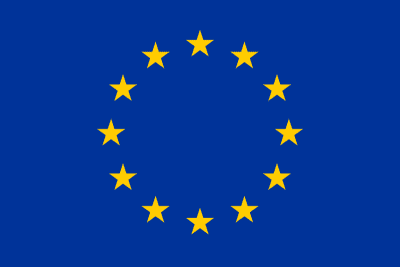 The American Library in Paris will be hosting a flash panel discussion on the theme of migration/immigration in France and geopolitical borders within Europe. With the rise of far right and nationalist parties in France and other European countries, we want to consider this timely theme from both a social and political perspective.
How has recent unrest in the Middle East affected the French stance on immigration? Will Brexit be the first event of a wider pattern of disintegration of the European Union, with a reinstatement of borders within the Schengen Zone?
Other possible themes include the conflicting approaches to integration vs. assimilation of recent and first generation migrant and refugee populations within France–including the banlieues surrounding Paris–as well as how second and third generation families form an integral part of French society but remain excluded from certain spheres and opportunities.
Evenings with Authors and other weeknight programs at the Library are free and open to the public (except as noted) thanks to support from the Annenberg Foundation, our members, and those who attend programs. There is a suggested donation of ten euros for non-members.
We will be joined by moderator Karina Piser (Institute of Current World Affairs) and panelists Mira Kamdar (formerly New York Times), James McAuley (Washington Post), and Catherine Wihtol de Wenden (CNRS).
Karina Piser is an American journalist based in Paris with a fellowship from the Institute of Current World Affairs, focusing on religion and identity. Her reporting has appeared in The Atlantic, The Nation, and The New Republic, among other publications.
Mira Kamdar is a former Paris-based member of The New York Times Editorial Board, where she wrote on international affairs. She is the author of four books. In addition to The New York Times, her work has appeared, among others, in The New York Review of Books (NYR Daily), Foreign Policy, Foreign Affairs and Le Monde Diplomatique. She is now working on a book on the Paris banlieue, where she lives.
James McAuley is Paris correspondent for The Washington Post. He holds a PhD in French history from the University of Oxford, where he was a Marshall Scholar.
Catherine Wihtol de Wenden is Director of research at CNRS (CERI). For 30 years she has been a researcher on international migration, from a Political Science and Public Law approach. She holds a PhD in Political Science. She has published 20 books, alone or as co-writer, and around 150 articles. She teaches at Sciences-Po, at the University La Sapienza 
and LUISS in Rome. She has been President of the Research Committee Migration of ISA –International Sociological Association- (2002-2008) and expert for several international organisations (UNHCR, Council of Europe and European Commission).
Related Events