Evenings with an Author: Viet Thanh Nguyen, The Displaced: Refugee Writers on Refugee Lives
4 July 2018 @ 19 h 30 min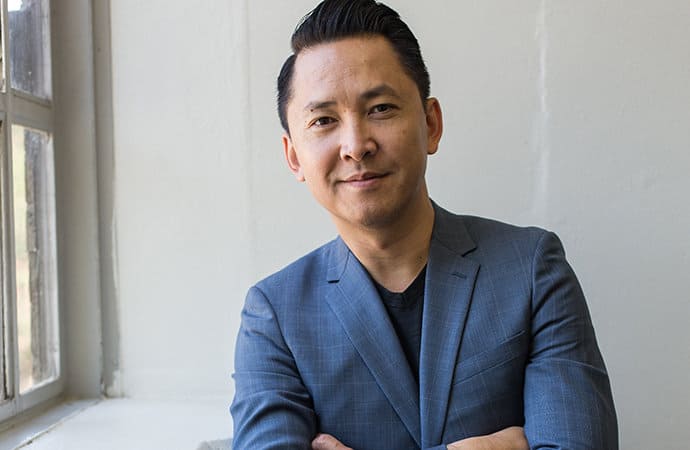 Pulitzer Prize-winning author Viet Thanh Nguyen, the Library's first writer-in-residence, returns to the Library to talk about his edited collection of essays The Displaced: Refugee Writers on Refugee Lives. Nguyen, himself a refugee, brings together writers originally from Mexico, Bosnia, Iran, Afghanistan, Soviet Ukraine, Hungary, Chile, Ethiopia, and others to make their stories heard. They are formidable in their own right—MacArthur Genius grant recipients, National Book Award and National Book Critics Circle Award finalists, filmmakers, speakers, lawyers, professors, and New Yorker contributors—and they are all refugees, many as children arriving in London and Toronto, Oklahoma and Minnesota, South Africa and Germany. These essays reveal moments of uncertainty, resilience in the face of trauma, and a reimagining of identity, forming a compelling look at what it means to be forced to leave home and find a place of refuge.
List of contributing authors for The Displaced: Joseph Azam, David Bezmozgis, Fatima Bhutto, Thi Bui, Ariel Dorfman, Lev Golinkin, Reyna Grande, Meron Hadero, Aleksandar Hemon, Joseph Kertes, Porochista Khakpour, Marina Lewycka, Maaza Mengiste, Dina Nayeri, Vu Tran, Novuyo Rosa Tshuma, and Kao Kalia Yang.
About the author

Viet Thanh Nguyen's novel The Sympathizer is a New York Times bestseller and won the Pulitzer Prize for Fiction. Other honors include the Dayton Literary Peace Prize, the Edgar Award for Best First Novel from the Mystery Writers of America, the Andrew Carnegie Medal for Excellence in Fiction from the American Library Association, the First Novel Prize from the Center for Fiction, a Gold Medal in First Fiction from the California Book Awards, and the Asian/Pacific American Literature Award from the Asian/Pacific American Librarian Association. A French translation (Le Sympathisant) by Clément Baude was published by Éditions Belfond, and was recently awarded the French-American Foundation Translation Prize.
His other books are The Refugees (a collection of short stories) and Nothing Ever Dies: Vietnam and the Memory of War (a finalist for the National Book Award in nonfiction and the National Book Critics Circle Award in General Nonfiction) and Race and Resistance: Literature and Politics in Asian America. Nguyen is the Aerol Arnold Chair of English and a Professor of English, American Studies and Ethnicity, and Comparative Literature at the University of Southern California.
Related Events