Evenings with an Author: Tessa Hadley, Late in the Day
17 September 2019 @ 19 h 30 min

-

21 h 00 min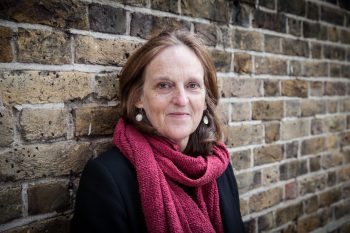 Tessa Hadley is the author of six highly praised novels, Accidents in the Home, which was longlisted for the Guardian First Book Award, Everything Will Be All Right, The Master Bedroom, The London Train, Clever Girl and The Past, and three collections of stories, Sunstroke, Married Love and Bad Dreams. The Past won the Hawthornden Prize for 2016, and Bad Dreams won the 2018 Edge Hill Short Story Prize. She lives in London and is Professor of Creative Writing at Bath Spa University. Her stories appear regularly in the New Yorker and other magazines.
Author photo by Mark Vessey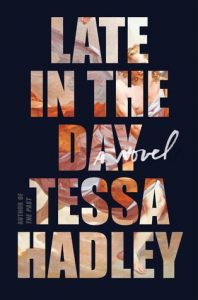 Alexandr and Christine and Zachary and Lydia have been close friends since they first met in their twenties. Thirty years later Alex and Christine are spending a leisurely summer evening at home when they receive a call from a distraught Lydia. Zach is dead.
In the wake of this profound loss, the three friends find themselves unmoored; all agree that Zach was the sanest and kindest of them all, the irreplaceable one they couldn't afford to lose. Inconsolable, Lydia moves in with Alex and Christine. But instead of loss bringing them closer, the three of them find over the following months that it warps their relationships, as old entanglements and grievances rise from the past, and love and sorrow give way to anger and bitterness.
Late in the Day explores the tangled webs at the centre of our most intimate relationships, to expose how beneath the seemingly dependable arrangements we make for our lives lie infinite alternate configurations. Ingeniously moving between past and present and through the intricacies of her characters' thoughts and interactions, Tessa Hadley once again shows that she has 'become one of this country's great contemporary novelists. She is equipped with an armoury of techniques and skills that may yet secure her a position as the greatest of them.' (Anthony Quinn Guardian)
Related Events