Evenings with an Author: Richard Russo, Trajectory: Stories
19 September 2018 @ 19 h 30 min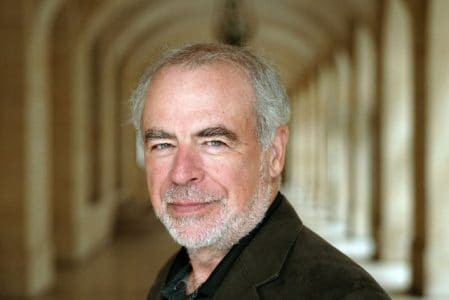 Pulitzer Prize-winning author Richard Russo returns to the Library to talk about his collection of short stories, Trajectory: Stories. The characters in these four expansive stories are a departure from the blue-collar denizens that populate so many of Russo's novels; and all are bound together by parallel moments of reckoning with their pasts. Shot through with Russo's inimitable humor, wisdom, and surprise, Trajectory is the work of a masterful writer continuing to discover new heights. The French translation of Trajectory will be published on 13 September.
He will also discuss his latest collection of essays, The Destiny Thief: Essays on Writing, Writers, and Life, which provide insight into his life as a writer, teacher, friend, and reader.
Russo is participating as part of an incredible line-up of authors at the 2018 Festival America, including a "Pulitzer Evening" on Friday 21 September.
About the Author
Richard Russo is the author of eight novels, most recently Everybody's Fool and That Old Cape Magic; two collections of stories published by Trajectory in 2017; and the memoir Elsewhere. In 2002 he received the Pulitzer Prize for Empire Falls, which like Nobody's Fool was adapted to film, in a multiple-award-winning HBO miniseries; in 2016 he was given the Indie Champion Award by the American Booksellers Association; and in 2017 he received France's Grand Prix de Littérature Américaine. He lives in Portland, Maine.
Related Events