Evenings with an Author: Jake Lamar, Posthumous
24 September 2014 @ 19 h 30 min

-

23 h 59 min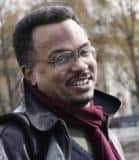 Local author Jake Lamar's new book, POSTHUMOUS, is being published first in France (under the title POSTÉRITÉ) by Rivages. The novel is about an art historian named Toby White and his effort to write the story of the turbulent life of the Dutch painter Femke Versloot, from Nazi-occupied Rotterdam to Greenwich Village at the height of the Abstract Expressionist revolution of the 1950s, to 21st century Northern California in the tense days after the September 11 attacks.
Here is an interview with Jake about the novel :http://hyperallergic.com/147971/making-a-novel-of-midcentury-expressionist-drama/
About the author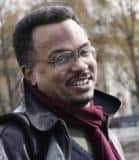 Jake Lamar is the author of a memoir, six novels, numerous essays, reviews and short stories and, most recently, a play. He is a recipient of the Lyndhurst Prize (for his first book, Bourgeois Blues), a prestigious Centre National du Livre grant (for his upcoming novel Posthumous), France's Grand Prix for best foreign thriller (for Nous Avions un Rêve, the French translation of his novel The Last Integrationist), and a Beaumarchais grant for his play Brothers in Exile.