Evenings with an Author: Isabel Vincent, Dinner with Edward: A Story of an Unexpected Friendship
18 April 2018 @ 19 h 30 min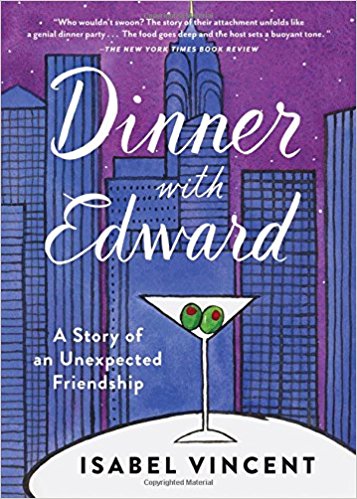 Isabel Vincent speaks about her book Dinner with Edward: A Story of an Unexpected Friendship. She will come with special guest, esteemed british actor David Suchet, who will be playing Edward in an upcoming film adaptation.
The book is Isabel's chronicle of meeting Edward at a time when both are at a crossroads: he wants to follow his late wife to the grave, and she is ready to give up on love. Thinking she is merely helping Edward's daughter–who lives far away and has asked her to check in on her nonagenarian dad in New York–Isabel has no idea that the man in the kitchen baking the sublime roast chicken and light-as-air apricot soufflé will end up changing her life.
As Edward and Isabel meet weekly for the glorious dinners that Edward prepares, he shares so much more than his recipes for apple galette or the perfect martini, or even his tips for deboning poultry. Edward is teaching Isabel the luxury of slowing down and taking the time to think through everything she does, to deconstruct her own life, cutting it back to the bone and examining the guts, no matter how messy that proves to be.
Dinner with Edward is a book about love and nourishment, and about how dinner with a friend can, in the words of M. F. K. Fisher, "sustain us against the hungers of the world."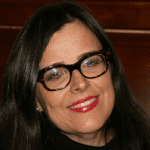 Isabel Vincent is an investigative reporter for the New York Post. Previously, she was a foreign correspondent based in Rio de Janeiro and before that she covered the conflicts that led to the war in Kosovo. Her work has appeared in magazines and newspapers all over the world, including the New Yorker, the New York Times Magazine, L'Officiel, and Time. She is the author of four books: Gilded Lily: Lily Safra: The Making of One of the World's Wealthiest Widows; Bodies and Souls: The Tragic Plight of Three Jewish Women Forced into Prostitution in the Americas; Hitler's Silent Partners: Swiss Banks, Nazi Gold and the Pursuit of Justice; and See No Evil: The Strange Case of Christine Lamont and David Spencer. Vincent won the National Jewish Book Award in Canada for Bodies and Souls and the Yad Vashem Award for Holocaust History for Hitler's Silent Partners. She grew up in Toronto and speaks French, Spanish, and Portuguese. Today, she lives in New York.
Related Events