Evenings with an Author: David Lebovitz, "l'Appart: The Delights and Disasters of Making My Paris Home"
4 April 2018 @ 19 h 30 min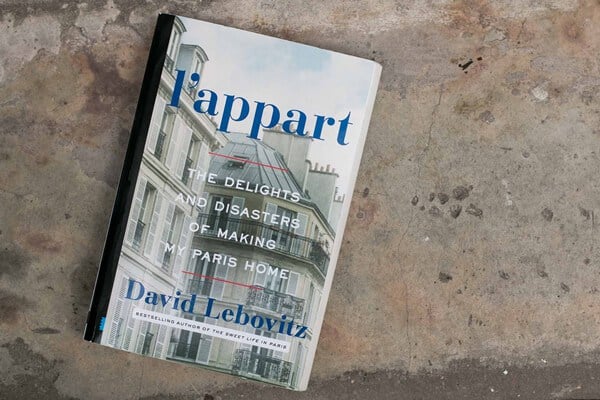 Food maker and food writer David Lebovitz returns to the Library, this time to discuss his new book l'Appart: The Delights and Disasters of Making My Paris Home in conversation with guest inteviewer Alexander Lobrano.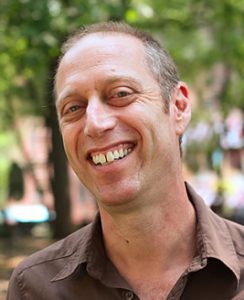 David began working in restaurants at the age of sixteen, until he ended up at Chez Panisse in Berkeley, California, working with Alice Waters and co-owner, Executive Pastry Chef Lindsey Shere, who he considers his mentor. He spent nearly thirteen years in the kitchens at Chez Panisse before leaving in 1999. Having been a professional cook and baker most of his life, David launched his website in 1999 to coincide with the release of his first book, Room for Dessert. The site was intended as a place to share recipes and stories and in 2004, to coincide with his move to Paris, turned the site into an official, and highly popular, blog. He is author of numerous books on food including The Great Book of Chocolate, The Perfect Scoop, The Sweet Life in Paris, and Ready for Dessert. David was named one of the Top Five Pastry Chefs in the Bay Area by the San Francisco Chronicle and has been featured in Bon Appétit, Chocolatier, Cooking Light, Food+Wine, Cook's Illustrated, The Los Angeles Times, Newsweek, Travel and Leisure, The New York Times, Saveur, and USA Today.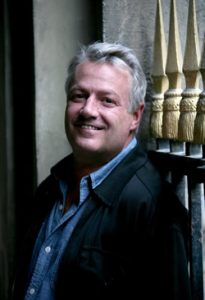 Alexander Lobrano is currently working on a gastronomic-coming-of-age story that will be published by Houghton-Mifflin in 2019.  He grew up in Connecticut, and lived in Boston, New York and London before moving to Paris, his home today, in 1986. He was European Correspondent for Gourmet magazine from 1999 until it closed in 2009, and has written about food and travel for the New York Times, the Wall Street Journal, the Guardian, Bon Appetit, Food & Wine, Saveur, Travel & Leisure, Conde Nast Traveler, and many other publications in the United States and the United Kingdom. He is the author of Hungry for Paris: The Ultimate Guide to the City's 110 Best Restaurants (Second Edition, Random House, 2014), and a Contributing Editor at Saveur Magazine. His second book, Hungry for France, was published by Rizzoli in April 2014. He has won several James Beard awards, and in 2011, he was awarded the IACP's Bert Greene award for culinary writing for his article "Spirit of the Bistro" in Saveur magazine.
Related Events