Evenings with a Graphic Novelist: Kate Gavino
14 May 2019 @ 19 h 30 min

-

21 h 00 min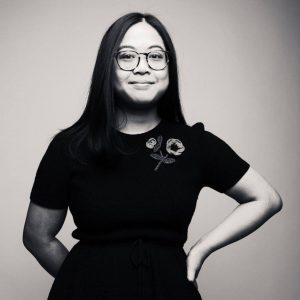 Please join us for an evening with writer and illustrator Kate Gavino as she presents her two recent graphic novels and tells us more about her career.
Her 2015 Last Night's Reading: Illustrated Encounters with Extraordinary Authors features quotations and original illustrations from readings she attended in New York.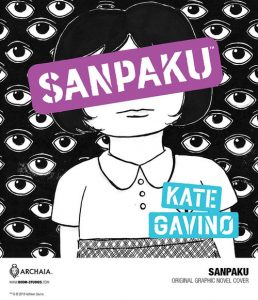 Her 2018 Sanpaku was inspired by her childhood in the suburbs of Houston, Texas, where she was surrounded by Catholic classmates and a religious immigrant family. The protagonist, Marcine, is at the point in her adolescence where she is constantly questioning what she has been taught. In effort to find something of her own to believe in, she clings to the idea of sanpaku, hoping to find its cure. As Kate says, "I wanted to write a book about the people I know the best: the quiet girl in class whose imagination is running at hyper-speed, the lola who is a master shoplifter, the upright Catholic who is constantly letting herself down, and the bitchy best friend who will never forgive you for seeing her crap in the sandbox in kindergarten. Sanpaku is a look into their world, told through the eyes of Marcine, a perpetually confused twelve year-old who at the end of the day, just misses her grandma."
Both books will be available after the talk courtesy of The Red Wheelbarrow Bookstore.
Kate is  the creator of the website, Last Night's Reading, which was compiled into a published collection by Penguin Books in 2015. Her work has been featured in BuzzFeed, Lenny Letter, Oprah.com, Rookie, and more. She was recently named one of Brooklyn Magazine's 30 Under 30. Her second book, Sanpaku, was published by BOOM! Studios in 2018.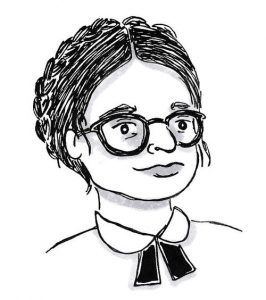 Kate will also be hosting a "Make your own graphic novel" workshop for teens at the Library on 7 June. Please see link for details: https://americanlibraryinparis.org/event/make-your-own-graphic-novel-ages-12-18-by-rsvp/
Advance registration is required for Teen Nights (sign-up HERE), and each teen attending must bring a signed permission slip (available HERE). Send an email to Celeste, our children's and teens' services manager, with questions. Participation in teen events is free for Library members and 10€ for non-members.
Related Events