Evening with Jake Lamar: Brothers in Exile
17 February 2015 @ 19 h 30 min

-

23 h 59 min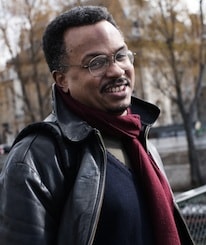 As a storyteller, I have always been motivated by characters. It is the infinite complexity of the human personality that compels me to write. In exploring the dramatic characters of Richard Wright, James Baldwin and Chester Himes, I had the opportunity to mine the mother lode.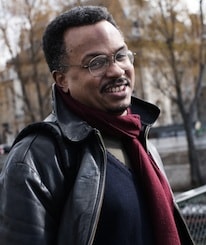 Join author and playwright Jake Lamar on Tuesday 17 February for an interactive conversation, exploring the creative process behind his play Brothers in Exile – the focus of this year's Black History Month Exhibit.
While inspired by real people and real events, this work of the imagination centers around friendship and rivalry, ambition and talent, as well as commitment and betrayal.
Brothers in Exile is set during a critical era in the middle of the twentieth century, a time when visions of race and colonialism, of capitalism and Communism, of human equality itself, were undergoing a seismic transformation. In few places were the political, literary, and even physical, stakes higher than in Paris. At the center of the story are these three great writers, Wright, Baldwin and Himes, caught up in the furious whirlpool of history.
Hear about the sparks that fueled the project, the surprises along the way, the critical role research played in enabling the protagonists to express themselves on stage – in their own words – and how the play has been received thus far.
Photo credit: Mimi Haddon