Côme Girschig on the youth climate summit (a French-language event in partnership with the MIT Club de France)
5 November 2019 @ 19 h 30 min

-

20 h 30 min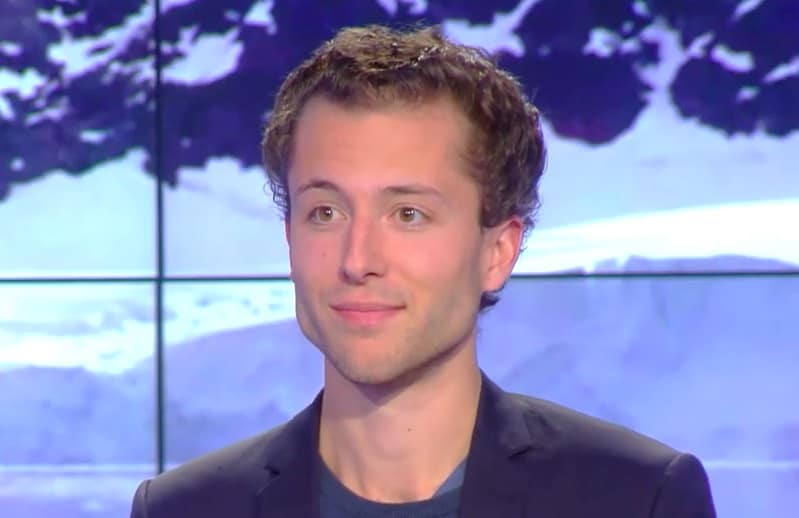 The Library is pleased to partner with the MIT Club de France to feature a special presentation with Côme Girschig on the first United Nations youth climate summit. (This event will be in French.)
Sign-up is required. Please RSVP with this online form. 
About the speaker (in French)
Côme Girschig a été en septembre 2019 le représentant de la jeunesse française pour le Sommet Climat 2019 organisé par les Nations Unies à New York.
Il a 24 ans et est né Boulogne-sur-Mer. Il termine des études en sciences et sciences politiques (Sciences Po Paris et Ponts et Chaussées).
Depuis la COP21, année de son déclic écologique, il a développé une culture volontairement multidisciplinaire de la question écologique (économie, physique, science politique, sociologie, droit, anthropologie, art, etc.). En 2016, il intègre l'association CliMates ce qui lui permet de participer, en tant qu'observateur, à ses premières négociations internationales sur le climat à Bonn, en Allemagne. Au sein du groupe international Youngo (youth NGOs), il couvre alors différents sujets tels que la finance climat ou les transferts de technologie.
En 2018, sa candidature pour devenir Jeune Délégué Français au Climat est retenue. Il fait pendant un an et demi faire partie de la délégation interministérielle française à la CCNUCC. Dans la foulée, il co-fonde l'association JAC (Jeunes Ambassadeurs pour le Climat) dont le but premier est de sensibiliser la jeunesse française aux changements climatiques et aux négociations internationales sur le climat. Cette même année, il rejoint Youth For Climate France et participe à de multiples grèves pour le climat. Il débat, aux côtés de trois autres jeunes, avec l'ancien ministre de l'Environnement François de Rugy (sur l'émission Chez Moix).
Outre ses conférences à JAC, Côme Girschig donne des conférences dans les entreprises et les villes, sur différents sujets ayant attrait à la transition écologique systémique (climat et numérique, écologie et temporalité, climat et océan, etc.). Récemment, il s'est engagé auprès d'On Est Prêt et d'IGSD.
About the speaker (in English)
Côme Girschig was the representative of the French youth for the United Nations Youth Climate Summit 2019 in New York on September 2019. Since COP21, Côme has developed a deliberate multidisciplinary culture of the ecological question (economics, physics, political science, sociology, law, anthropology, art, etc.). In 2016, he joined the CliMates association, which allowed him to participate, as an observer, in his first international climate negotiations in Bonn, Germany. Within the international group Youngo (youth NGOs), he covered various topics such as climate finance and technology transfer.
In 2018, Côme was chosen amongst 7,000 candidates to become the Young French Delegate to Climate. For the next year, he will be part of the French interministerial delegation to the UNFCCC. He co-founded the association JAC (Young Ambassadors for Climate) whose primary goal is to educate French youth on climate change and international climate negotiations. That same year, he joined Youth For Climate France and took part in multiple strikes for the climate. He and three other young people debated with former Environment Minister François de Rugy. In addition to his lectures at JAC, Côme gives lectures in companies and different cities on various topics that are attractive to the systemic ecological transition (climate and digital, ecology and temporality, climate and ocean, etc.). Recently, he has signed up with On Est Prêt and IGSD.
Côme Girschig is 24 years old and was born Boulogne-sur-Mer. He completed studies in science and political science (Sciences Po Paris and Ponts et Chaussées).
About the MIT Club de France
The MIT Club de France is the official MIT representation which gathers MIT Alumni in France. Our mission is to build community and celebrate our shared experience. This website is your gateway to activities and news for the Club de France, a way to find out what your fellow alumni are doing and to stay connected.
Related Events