Career Day (ages 12+)
9 June 2018 @ 17 h 00 min

-

18 h 30 min
Ages 12+
(Parents welcome)
Contrary to popular belief, most students do not know what they want to do for the rest of their lives, and it's okay!
Confused about what career paths are open to you? Wondering if you should study in the US, the UK or France? Join us for a panel discussion with five professionals in different fields and find out how they ended up where they are. There will be a period for questions and answers at the end of the presentation, and college guides will be available.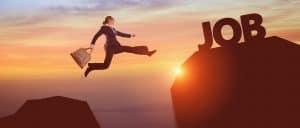 Joining us for this event are five professionals:
Franck Amsallem (French) is a jazz pianist, composer/arranger, singer and educator who has performed around the world and has recorded over 20 albums. Franck started piano lessons at age 7, made his professional debut at 14 and attended the Berklee College of Music on a full scholarship.
Federica Ceron (Italian) is a PhD student in Applied Mathematics at Paris I and the Paris School of Economics. Federica got her bachelor's degree in Philosophy at the University of Padova (Italy) and her master's degree in Quantitative Economics specializing in Microeconomics (in Italy and France).
Amy Plum (American) is the author of the international bestselling Revenant series for young adults. Her latest series,Dreamfall, was optioned for television by DiGa Studios. (MTV's Teen Wolf, Scream). Amy grew up in Birmingham, Alabama before venturing further afield to Chicago, Paris, London and New York. An art historian by training, she came to writing after creating a successful blog about her experiences as an expat.
Didier Bredy (French) is the CEO of Ekinops and played key roles in the growth of several startups in the USA and has extensive experience in sales, marketing and general management of technology companies. Didier holds an engineering degree from the Ecole Nationale Supérieure des Télécommunications of Paris (MS in computer science) and an MBA from SAN Jose State University.
Elizabeth Milovidov (American) is an American lawyer, a French law professor and a European eSafety consultant. She founded Digital Parenting Consulting and provides support to governments and associations. From 2014-2016, she consulted for European Schoolnet, a European consortium of 30 Education Ministries on several internet-related projects, including the ENABLE (the European Network Against Bullying in Learning and Leisure Environments) project.
This program does not require advance registration, however, each person attending must have their own Library card, or be covered by a family membership otherwise the non-member fee applies. Unless otherwise stated, all programs are free for library members and 10€ for non-members. Send an email to Celeste, our children's and teens' services manager, with questions.

Related Events