Brain Awareness Day (with Gifted in France) (ages 6-10)
17 March 2018 @ 15 h 00 min

-

16 h 00 min
Join the Gifted in France team for a workshop dedicated to the care and keeping of your amazing brain.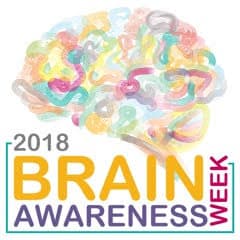 How do you remember the way to your school, or your home? Why does your eyes blink without you thinking about it? Did you know that neurons in your brain make enough electricity to generate a low-watt light bulb? Or that your brain sends more messages everyday than all the telephones in the world? Come learn about who is the boss of your body and how it is more powerful than a computer.
Helen Sahin Connelly, President/Founder of Gifted in France and the coordinator of the Paris Brain Bee will talk about the basic parts of your amazing brain and how to keep it healthy and safe.
Gifted in France is a non-profit association that creates awareness of the social, emotional and educational needs of gifted and twice exceptional children. Twice exceptional refers to children who are gifted and have a learning disability/disorder. The Paris Brain Bee is part of the International Brain Bee, a neurosciences competition for high school students. The 2018 Paris Brain Bee was held on 5 February. Helen can be contacted at
parisbrainbee@gmail.com
 or
giftedinfrance@gmail.com
.
To find out more about Gifted in France visit
giftedinfrance.blogspot.com
or
parisbrainbee.wordpress.com
This program does not require advance registration, however, each child attending must have their own Library card, or be covered by a family membership otherwise the non-member fee applies. Unless otherwise stated, all programs are free for library members and 10€ for non-members. Caregivers are expected to familiarize themselves with these guidelines so that we can provide a pleasant library environment for all patrons.
Related Events