Evenings with an Author: Rebekah Peppler in Conversation with Lindsey Tramuta
28 November 2018 @ 19 h 30 min

-

21 h 00 min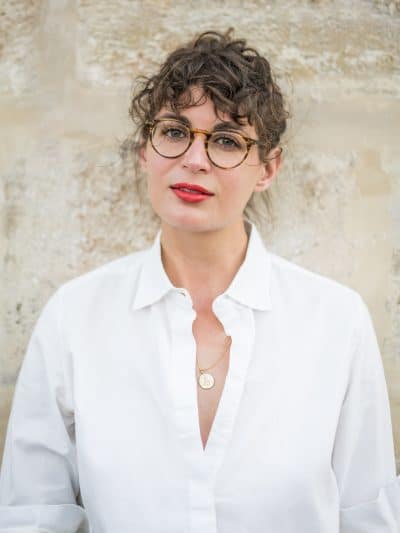 For the French, the fleeting interlude between a long workday and the evening meal to come is not meant to be hectic or crazed. Instead, that time is a much needed chance to pause, take a breath, and reset with light drinks and snacks. Whether it's a quick affair before dashing out the door to a favorite Parisian bistro or a lead-up to a more lavish party, Apéritif: Cocktail Hour the French Way is about kicking off the night, rousing the appetite, and doing so with the carefree spirit of connection and conviviality.
Keeping true to the apéritif tradition, Apéritif contains cocktail recipes that use lighter, low-alcohol spirits, fortified wines, and bitter liqueurs. The impressive drinks have influences from both Old World and New, but are always low fuss and served barely embellished—an easy feat to pull off for the relaxed host at home. Apéritif also offers recipes for equally breezy bites, such as Radishes with Poppy Butter, Gougères, Ratatouille Dip, and Buckwheat-Sel Gris Crackers.
Rebekah Peppler is a Paris-based writer and food stylist. Her clients include The New York Times, Bon Appetit, Real Simple, Rachael Ray Magazine, Gather Journal, Food Network, Tasting Table, and multiple cookbooks.
Lindsey Tramuta is a longtime contributor to the New York Times, Condé Nast Traveler, and Afar Magazine and is the author of the bestselling book The New Paris: the People, Places & Ideas Fueling a Movement. She has lived and worked in Paris for twelve years and is currently writing her second book.
Related Events