An Evening with Jacqueline Ngo Mpii, Little Africa Paris
6 February 2019 @ 19 h 30 min

-

21 h 00 min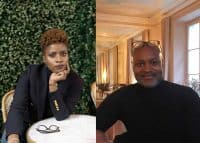 Join us for an evening with Jacqueline Ngo Mpii as she introduces her newly released 2nd edition of City
Guide- Africa In Paris. Jacqueline will discuss her guide book, examine who and what constitutes "Afro-
Paris", and why there is a need for such a guide book. She will discuss the influence of the continent of
Africa in contemporary Paris, and she hopes to touch on the idea of dual identity in France. This
discussion will be moderated by Patrick Banks, founder of The Californien. Patrick is a Paris based
strategic consultant who is working on a project to bring a bit of the "esprit de Californie" to Paris in
2019.
Born in Cameroon and raised in France, Jacqueline Ngo Mpii is the Founder and CEO of Little Africa
Paris, a cultural and tourism agency based in Paris. Her company provides custom tours focused on
African culture in Paris. In 2016, Jacqueline published the first guide book to Africa in Paris under her
Little Africa Editions publishing house. The 2nd edition of her guide book was released in December
2018. As a result of her tireless efforts, she has become the go-to cultural ambassador and promoter of
the limitless creative and artistic talent of the African diaspora in Paris.
Related Events