A Theater Workshop with Paris Playhouse (ages 6-10) (By RSVP)
12 June 2019 @ 16 h 30 min

-

18 h 00 min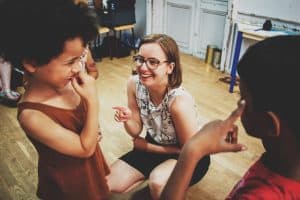 Ages 6-10
Join the Paris Playhouse team for a theater and improvisation workshop!

Join the Paris Playhouse team for a theater workshop focused on building confidence, and working together as a team. We aim to have a short, casual performance at the end of the workshop. Beginning with introductions, and followed by a warm up and an energy game, participants will then work on improvisation activities and brief script work if time allows.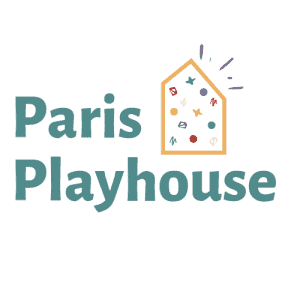 About Paris Playhouse:
Paris Playhouse offers English theater classes for children aged 5 to 10 years old. The classes at Paris Playhouse are varied and full of high energy. They focus on the craft of stage theater — working around scripted texts, improvisation, and devising as a group. For the younger students, the focus is on boosting confidence, fostering creativity, and encouraging teamwork. The same principals are echoed with the older group while layering in concepts of character development, story arc, and textual analysis. Paris Playhouse will be running a
stage
in July, registrations are open now. Find out more
here
.
Registration is required for this workshop.
Click HERE to register.
Each child attending must have their own Library card, or be covered by a family membership otherwise the non-member fee applies. Unless otherwise stated, all programs are free for library members and 10€ for non-members. Caregivers are expected to familiarize themselves with these guidelines so that we can provide a pleasant library environment for all patrons.
Related Events