Welcome to the Library
The American Library in Paris is the largest English-language lending library on the European continent. The Library's 3,000 members representing 60 countries enjoy access to 100,000 books, current and historical periodicals, audio-visual materials, plus extensive reference and research resources in paper and electronic form. Its signature programming includes children's and teen activities, evening speakers, and book groups – all in a newly-renovated space near the Eiffel Tower.
The library was established in 1920 under the auspices of the American Library Association and the Library of Congress with a core collection of books and periodicals donated by American libraries to United States armed forces personnel serving their allies in World War I. It operates as a non-profit cultural association in France and is incorporated under the laws of Delaware.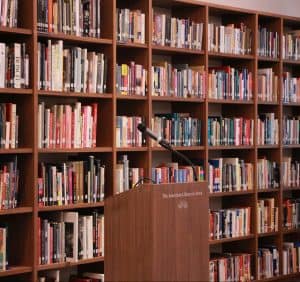 Visiting Fellowship in Paris
The American Library in Paris is now accepting applications for the Visiting Fellowship program for the periods of fall 2018 and spring 2019. The fellowship offers writers and researchers an opportunity to pursue a creative project in Paris for a month while participating actively in the life of the American Library.
For more details about the fellowship and information about application requirements please consult this page.
The application deadline is 15 February 2018
The American Library in Paris has been lending since 1920. Help sustain this vital institution in its 97th year of service by donating today.
Upcoming Events
Events List Navigation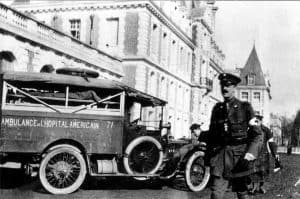 A screening of the film The American in Paris, The True Story of the American Hospital of Paris in WWI. The trailer can be viewed here. The…
+ Export Events
Subscribe to e-Libris, our bi-weekly e-newsletter
American Library in Paris Book Award 2017 Shortlist